Dog adoption saves lives. Adopt a dog and you'll have a friend for life! Contact us, or contact another local humane society, animal shelter or SPCA.
Pets at Our Rescue Group:
Cities, Towns, and/or Counties We Serve:
Concord/Cabarrus
About Our Rescue Group:
In 2012, we celebrated our 20th anniversary!
Our program is designed to bring together rescue/shelter animals to our program for our at-risk, male, juvenile offenders to work together on a daily bases.
Our program focuses on learning information about dogs, hands-on skills working with animals and provides an opportunity to build vocational skills that can be carried over to the community.
Being involved in this program helps improve social skills, team building skills, responsibility, empathy, and human-animal bonding.
The dogs that we do adopt into our program live at our facility and were adopted through various animal shelters/control and other animal welfare organizations.
Donate to Our Rescue Group...
We welcome donations for our program. 100% of donations made go to the program to purchase items such as food, vaccinations, and pay medical costs. We are a state government program with the North Carolina Department of Public Safety. Before making any donations, please check with your tax advisor regarding deductibility.
Come Meet our Pets:
If you have any questions, please call us at 704-652-4003 Monday-Friday 8:30am-4:00pm.
If you are interested in seeing any of our dogs, please call first to set up an appointment.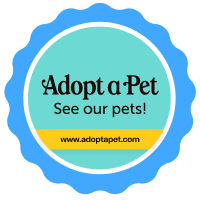 At this time, we are full and cannot bring in new animals.
Our Adoption Process:
.Please contact us first
Our Adopted Pets:
We have helped lots of pets connect with loving and caring owners.
Check out our adopted pets list!