Dog adoption and cat adoption saves lives. Adopt a dog or adopt a cat and you'll have a friend for life! Contact us, or contact another local humane society, animal shelter or SPCA.
Pets at Our Rescue Group:
Cities, Towns, and/or Counties We Serve:
Serving Pensacola, Florida and nearby cities .
About Our Rescue Group:
I have taken in kitties that the owners were considering bringing to a kill shelter (in most cases), therefore, I took them into my no-kill rescue. I pull dogs from Baldwin county Animal Control, Summerdale, Alabama.
I started off just taking in mamma cats & kittens, next thing I knew, I was contacting people that weren't finding homes for their cats. That was 7 years ago! A lot of the cats are dog friendly.
Have a great day/night!
Donate to Our Rescue Group...
Please help our rescues by donating to them! If you would like to donate to help our rescue animals, you can now donate to redfoxsrescue@gmail.com through paypal. Cleaning supplies, scratching posts, (Tidy Cat) Scoop-able kitty litter and dry food (Purina Cat Chow Natural or Gentle) is always appreciated! Also, Purina Dog Chow for the dogs, dog beds and pork skin chews (Walmart carries them). Meow! Meow!
Come Meet our Pets:
Please call Susan our Adoption Coordinator for our cats.
We adopt by appointment only, Monday-Sunday
850-281.5557. Please leave phone number.
* Please call Laurie for our dogs 850-456-6582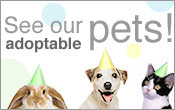 Our Adoption Process:
Adoption fee is $40 for cats and $70 for dogs.
All of our kitties/dogs are vaccinated and all kitties/dogs over the age of 6 months are spayed and neutered.
Minors under 18 must have parent/guardian consent and signature to adopt.
If you decide the cat is not working out, you must return it to the rescue. No refunds, although, you can adopt another cat after you return the first one (for example: the cat did not get along with the dog/children, etc.).
We are a 501c3 rescue
Our Adopted Pets:
We have helped lots of pets connect with loving and caring owners.
Check out our adopted pets list!