Pensacola, FL 32505
(850) 456-6582
Dog adoption and cat adoption saves lives. Adopt a dog or adopt a cat and you'll have a friend for life! Contact us, or contact another local humane society, animal shelter or SPCA.
Pets at Our Rescue Group:
Cities, Towns, and/or Counties We Serve:
Serving Pensacola, FL and nearby cities.
About Our Rescue Group:
I have taken in kitties that the owners were considering bringing to a kill shelter. (in most cases) Therefore, I took them into my no-kill rescue.
I started off just taking in mamma cats & kittens.
Next thing I knew,
I was contacting people that weren't finding homes
for their cats. That was 7 yrs ago!
A lot of the cats are dog friendly.

Have a great day/ night !
Donate to Our Rescue Group...
Please help our rescues have a brighter holiday season by donating to them! ** If you would like to donate to help our rescued animals, you can now-paypal.me/redfoxsanimalrescue Cleaning supplies, scratching posts, (Tidy Cat) Scoopable kitty litter and dry food is always appreciated! ( Purina Cat Chow Natural or Gentle) Also Purina dog chow for the dogs. Dog beds & pork skin chews. (Walmart carries them) Meow, Meow ! Donation address redfoxsrescue@gmail.com
Come Meet our Pets:
Please call Susan to talk to our adoption Coordinator.
We adopt by appt only. *Monday - Sunday

850-281-5557 Please call & leave a voicemail message.
No texting please.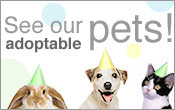 Our Adoption Process:
Adoption fee is $30.for cats. $60. for dogs.
All of our kitties are spayed / neutered.
cats & dogs have their shots. Over the age of 6 months.
Minors under 18 must have parents/guardian's consent/signature to adopt.
If you decide the cat is not working out, you must return it to the rescue.. No refunds/though you can adopt another cat after you return the 1st one. (example-the cat did not get along with our dog/children ect)
We are a 501 3c rescue
Our Adopted Pets:
We have helped lots of pets connect with loving and caring owners.
Check out our adopted pets list!