Dog adoption saves lives. Adopt a dog and you'll have a friend for life! Contact us, or contact another local humane society, animal shelter or SPCA.
Pets at Our Rescue Group:
Cities, Towns, and/or Counties We Serve:
Chattanooga, TN
Knoxville, TN
North/Middle Georgia
About Our Rescue Group:
We are a small group of animal lovers in Tennessee. We have uncountable stray and unwanted animals all across the entire state. Thousands of happy and healthy animals are put down every year right here in our own area. As a former animal control officer, I seen both sides of the rescue world, and knew I had to do more to help! There are too many animals and not near enough rescues. We created Disney's Dog Rescue to help save the lives of more animals, that otherwise would be bound to be breeders or even put down in a lonely shelter. We are a start in the right direction, though we need the help of adopters to make our goal a success! We have all been active in the animal shelters, humane society, and rescue world for a few years now, and decided there is more we can do by joining forces and working together to save more lives! Our main goal is to pull animals from kill shelters, though we also take in strays, and owner surrenders. We take them to the vet, get any work needed done, and place them up for adoption, where they will never end up in a kill shelter again.
Donate to Our Rescue Group...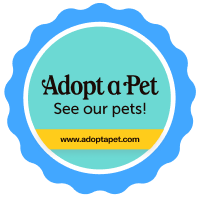 Come Meet our Pets:
We do not currently have a facility, so we will be glad to schedule a visit around your schedule. We can usually meet same day, once your application is approved.
Our Adoption Process:
Once you find a pet you are interested in, e mail disneysdogrescue@yahoo.com and request a Adoption Application and Contract. If your application is approved, a meeting can be approved in just a few days! All of our animals are spayed or neutered, micro chipped, current on shots and have been de-wormed. Any animals over 3 months of age will be spayed or neutered prior to adoption. Pets under 3 months will not be spayed/neutered prior to adoption though there is a spay neuter contract that is mandatory for all pets. NO exceptions!!
Our Adopted Pets:
We have helped lots of pets connect with loving and caring owners.
Check out our adopted pets list!