About Yorkies & Friends Rescue
About Our Rescue Group...
Yorkies & Friends Rescue is a natural/holistic rescue in Orange County, CA. We're a licensed, private, small, all volunteer, not-for-profit rescue in Orange County, CA. We've been rescuing dogs for over 15 years, and have owned Yorkies since 1976. We assist Yorkies, Yorkie mixes and small dogs in So. CA. Our group is passionately dedicated to rescuing these terrific terriers and their small friends. We rescue dogs from shelters, and take in other dogs in need. Some are strays whose owners cannot be located, some are abandoned, some are puppy mill dogs, and some are surrendered to us by their owners.
Our goal is to make the best match possible for each dog and to provide them with an outstanding, highest quality, forever home. We believe strongly in natural living and care, and optimal nutrition as it's the only way to have health. It's made a tremendous difference for our dogs and saved us a ton of money in vet expenses. We're happy to share information on this. You'll find some of it on our website - yorkiesandfriendsrescue.org. We use and recommend homeopathic vets; they are the most successful at curing disease, vaccine damage and more.
We're a quality rescue, with a personal touch and an emphasis first and foremost on the health and welfare of the dogs. Our dogs receive the best possible care and are provided with all that's necessary to make them as healthy as possible, and happy. Almost all of our dogs are fed an organic, raw meat and bones diet - the ONLY correct diet for dogs. We also use natural/homeopathic remedies & natural flea/tick/parasite treatments. We're opposed to vaccination because there is NO wellness after a body has been vaccinated. We agree with natural veterinarians, immunologists, and other animal experts that poor nutrition and vaccination have resulted in the poor health, brain damage, behavior problems, shortened lifespan, birth defects, and damaged DNA and immune systems seen in almost every vaccinated animal today. Prior to commercially-made pet foods and vaccination, small dogs lived to be 20-29 years old; they also didn't have all the health and behavior problems common today.
Our rescued dogs are fostered in our homes with our own animals, and are provided with a safe, clean environment, beds and blankets, the best food, top notch veterinary care, toys, treats and most of all, plenty of TLC. We take in as many dogs as we feel we can provide with individual attention, on a daily basis. We feel it's important to know the personalities and habits of our foster dogs, so that we can find them the best possible homes. For this reason, we don't immediately post our available dogs online.
DONATIONS are always needed and we're VERY grateful for them. The money is used to help offset the many costs involved in restoring dogs to health, and all that's necessary to rescue them (piddle pads, leashes, harnesses, collars, food, homeopathic remedies, natural treatments, veterinary care, crates, etc.). Funds are used only for the benefit of the dogs; no one involved with our rescue receives any pay. We're strictly all volunteers. Please use the PayPal "donate" button below to send a donation for the dogs. They thank you with a big "4 paws up!"
You may contact us at 1yorkiesrescue@gmail.com with any questions.
PayPal donation button is directly below.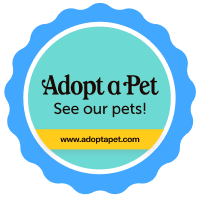 Donate to Our Rescue Group...
Come Meet Our Pets...
After a person has completed our application process and is approved to adopt from us, they're allowed to meet the dog(s). Our rescued dogs are fostered in our homes & we're located throughout So. Calif.
Our Adoption Process...
Application, telephone interview, all references checked, in-person interview/meet the dog, home checks done, adoption contract required.
Our adoption process begins when we receive a completed adoption application. We review the completed application and contact the applicant. Those who are believed to be a good match and a high quality home for the dog will have a phone interview with a member of our Rescue. We are very particular about the homes we select for our dogs. A veterinary reference and 3 personal references are required. All references are checked, then an in-person interview/meeting takes place. A home visit is then conducted, and the approved applicant meets the dog. We do not adopt to the first applicant but select the home we believe is right for each dog. Any "good home" is not what we're about; we want the correct permanent placement for our dogs where they will have optimal health and the longest life possible...this only comes from natural pet rearing - a raw meat and bones diet, no vaccines, chemicals, drugs; and no toxic chemicals in/on the dog and in their environment (flea/tick/pest topicals are an example).
Our adoption donations range from $200 to $850 depending on the individual dog. Once a dog is adopted, the new owners have a 4-week trial period to determine if the dog is indeed a match for their family. If the dog is not a match, the dog must be returned to us and we return all but $50 of the adoption donation. We have written, legally binding contracts with all who adopt from us.
Prior to adoption, Yorkies & Friends dogs have at least 1 vet exam, are spayed or neutered, naturally dewormed & treated for fleas and ticks, fully groomed, and receive dentals by 1 of our vets (unless a young puppy or it's recently been done).
We do have adoption guidelines, however our adoption committee will consider an applicant who does not typically fall within the guidelines. We understand that each applicant and each dog is an individual, and our goal is to find the best possible home and match. Submitting an adoption application does not guarantee you will be approved to adopt from us.
Our adoption guidelines are as follows: we do not typically adopt dogs to individuals under 25 yrs of age, or to families with children under 12 yrs of age (this includes young couples or single people who plan to have children during the lifetime of the dog). We do not typically place dogs with anyone who is renting their residence.
Our adoption restrictions have developed over time, and are the result of many years of working with rescue dogs. We also researched the national dog bite statistics involving children and dogs. We simply do not know the history of most of our dogs, and we feel it is irresponsible to put our rescue dogs and young children at risk of becoming the victims of an unfortunate incident.
Individuals under the age of 25 are often unable to provide a stable home for a rescue dog considering all of the life changes they will typically experience, such as - residence changes, career changes, and relationships, all of which are situations where a pet can easily become an issue.
We're contacted regularly by people who desperately want to surrender their dogs to us because they rent, are moving and cannot take their dog with them to their new residence; or by people in relationships where the dog has become an issue; or by people who have a dog who is not getting along with their new baby. Thousands of dogs are euthanized in California shelters monthly due to circumstances like these. Most of our rescue dogs have been through so much already. Our goal is to find them permanent homes where they can live out the rest of their lives being properly cared for, loved, and spoiled.