Bosco is available through the 14 day and 28 day programs.
They call me Mr. Wiggle Butt! Can you guess why? When I wag my tail my butt goes with it. My entire back-half wiggles with excitement! Life is Labs rescued me from a high kill shelter and now I am ready to find my forever home!
I am a young, lovable bundle of joy that loves to be pampered. I get along with just about anybody! I love to run around with my doggy friends so I would like a big back yard to run around in. Overall, I am an active dog but I can be calm and cuddle with you when it is time to rest. I will be the perfect family dog.
Please come and visit me! I will love you unconditionally. I will wag my butt in excitement when I see you! I can't wait!
Love, Bosco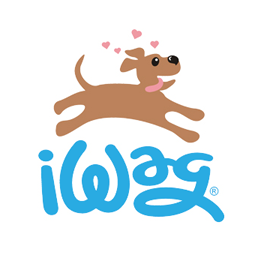 ADOPT WITH PEACE OF MIND!
Most of our adoptable dogs are trained, socialized and ready to love your family. They have lived at our home-based boarding, training and rescue facility where we have worked to fully assess them so that we can help you make a perfect match with your new companion. For over 15 years, we have worked with owners and dogs with training and rehabilitation. We bring these skills to our rescue program to help you and/or your family find the perfect new dog that fits your lifestyle, activity level, home environment and personality. We pride ourselves on working closely with you to not only find the perfect dog, but to provide service and care for you and your new companion after adoption.
The majority of our dogs receive formal training and we do several obedience lessons prior to adoption so that you and your new dog can learn to work together and, equally or more importantly, bond prior to going home. You can read more about our adoption process below this description of this incredible, adoptable dog!
We also off adoptions for senior and special needs dogs, small breed dogs that do not require training for adoption (but that can be trained at the adopter's request), and our new HomeBuddies program, which is FREE and helps harder to place dogs find loving homes and includes training. Our HomeBuddies adoptions will require strict screening and matching. These adoptions focus on dogs that are well-behaved and loving, but may have specific issues that have not responded to training. Some examples include socialization issues with other dogs or not being able to be around small children (not aggressive, but reactive to things like grabbing or quick jerky movements). These are loving dogs that deserve a chance at a forever home, but that will require special homes (i.e. no children, no other dogs, etc.). They each do include our 14 Day Off Leash Express program and the only expense is the cost of a remote collar that comes with the program (approx $200).
ADOPTION FEES:
Adoption with 28 Day OFF LEASH ULTIMATE TRAINING program $937.50 (dogs that will complete our full service training program normally priced $1749; includes 20% off boarding for life, private lessons for life, 24/7 support, remote training collar)
Adoption with 14 Day OFF LEASH EXPRESS program $699.00 (dogs that will complete our full service training program normally priced $999; includes 20% off boarding for life, private lessons for life, 24/7 support, remote training collar)
Small Breed without training (dogs under 30 pounds) $350 - fenced yard required
Senior or Special Needs Adoptable $200 or negotiable based on dog and home (dogs 8+ yrs or dogs with special needs)
Service Dog Candidates $450 (dogs leaving LILR and immediately entering service dog training; requires meeting with trainer)
HOMEBUDDIES $FREE (INCLUDES our 14 day OFF LEASH EXPRESS program; difficult to place dogs that may have behavior issues that have not been responsive to training, but will still make great companions when matched with the right home; only expense is the cost of a remote training collar at $200)
***To find out which programs this dog is eligible for, please email info@lifeislabs.org as it varies with each dog, how long they've been with us and their general behavior and temperament.
ALL ADOPTIONS INCLUDE: Full vaccinations, spay or neuter, parasite (fleat/tick/all worms) free, current on parasite prevention, microchipped, 20% off boarding for life at our facility. 24/7 access to us for anything you need related to your adopted dog.

FULL SERVICE TRAINING PROGRAM ADOPTIONS ALSO INCLUDE: Unlimited private lessons for life and a remote collar.
We do NOT do adoptions without our training program unless the dog is senior, special needs or a service dog candidate.
OUR ADOPTION PROCESS
1. Complete our adoption application. It usually takes our volunteers 1-2 business days to process your adoption application.
2. Once your application is approved, set up a visit (by appointment please so that we can be available for you) to our facility to visit with the dogs that meet your preferences based on your application. You can visit more than once if you need more time to help choose a new companion.
3. Once you select your companion, we may do a home visit.
4. Complete an adoption contract. Dogs that are not receiving formal training can go home at this time.
5. For dogs who have been trained, we typically have two-three visits/lessons, with the last being the day you take your new pup home. This timeframe and the lessons can vary by dog and adoptive individual and family.
FOR ADOPTIONS RECEIVING OUR FULL SERVICE TRAINING PROGRAM:
THIS IS **NOT** your typical "pet store" or group class training. The result is a dog that you can enjoy in any setting and know that it's safe and a pleasure for everyone it visits with. You will be able to run, bike, hike, camp, garden and just plain relax with a dog that isn't going to run off or cause trouble.
With the exception of seniors and special needs dogs, all of our adoptables receive either our "28 Day Off Leash Ultimate" or our "14 Day Off Leash Express" training program, which is available to the general public.
If you are adopting a puppy, they will go home with you and then come back around 6-8 months to complete their training.
Our training program includes behavior training, socialization and obedience training. When dogs complete our program, they will walk with you both on leash and off, we have addressed any manners/behavior issues that would cause problems in their new homes and they will come when called reliably off leash. Some dogs do have lingering issues that we fully disclose -- the most common is dogs that can jump 4' fences (which is probably why they ended up in the shelter in the first place!).
When you come out for lessons, our typical lessons are: 1) leash walking, 2) gate and door manners, 3) coming when called to all family members and sitting upon arrival, 4) going for a walk off-leash with family and staying safely in the general area and returning immediately when called.
Your new dog is ready to go home when we've completed the lessons and both you and we are confident and comfortable with your new pup's relationship and response to you and your family.
Our adoptions with full service training include a dog that is:
Spayed or neutered

Current on all vaccinations

Clear of parasites (heartworm, flea, tick, worms, etc.)

Current on all parasite prevention (heartworm and flea/tick prevention)

Microchipped

On a high-quality food (Merrick Whole Earth Farms)

Fully assessed for temperament and behavior

Crate trained

Fully trained through our "28 Day Off Leash" (reg $1749) or "14 Day Off Leash Express" (reg $999) training program -- for dogs eligible for training
These adoptions also include:
Private lessons prior to adoption and UNLIMITED private lessons as needed once adoption is complete (for dogs that have completed training)

20% off boarding at any of our facilities for life

Unlimited access to us for advice and assistance for ANYTHING you need in relationship to your adopted dog
The nature of our rescue program requires that dogs are with us typically 2-3 months from the time we take them into our program. During this time, they are living in and around our home with a variety of other dogs, cats, cows, people and general activity. We are assessing them 24/7 so that we know them very well and can confidently help you make the perfect match for a new companion. And we are training them daily (once they are happy and healthy) to prepare them for adoption.
Payment arrangements can be made in the form of 50% down at the time of adoption and the remaining 50% in one month from that date.
We understand that some people are shocked by this adoption fee. Please understand that this is NOT about making money. We care for 40 or more dogs in our program on a daily basis. All of our dogs are here typically 2-3 or more times longer than most rescues in other programs. We feed them high quality food, administer parasite prevention and provide food, toys, bedding, crates and a staff that helps care for them while we assess their behavior and temperament and conduct training. ALL of the proceeds from our adoptions go directly back to our rescue program. NONE of the adoption fee goes to us for training or boarding.
Our adoption fee was set by taking a traditional adoption fee of $250 and then adding our commercial training program at half price (687.50 -- when it was originally $1375). We originally offered the training as an option. Almost every adopter did the training. The few that didn't were calling with behavior and training issues. We felt that there is a value to our training, both to the adopter, but even more importantly to the dog. We want our dogs to be LOVED and to become INSEPARABLE members of the family. We don't want them to cause stress or frustration. So in early 2011, we decided that all of our rescues would be trained.
We hope that most people can see the value in the training and we encourage you to come out to visit and see the training in action if you are a potential adopter that's skeptical or on the fence. This is not traditional sit/stay training. This is training that will give you a well-balanced dog that is a pleasure 24/7. They are not little robots and they are not 100% without fault. But when you have a dog that you can travel with, hang out with, go to the mailbox with and that your friends and family can enjoy, we know that we've done our job by matching you with a dog that's a true companion and not just a pet...
For more information, please email info@lifeislabs.org. PLEASE DO NOT CALL. Email is best for initial inquiries as it is difficult for us to spend time on the phone with all the work we have to do with the dogs. Thank you!