I'm being cared for by:

Hopewell Humane Society
Facts about Mittens
Breed: Domestic Shorthair
Color: Tan Or Fawn Tabby
Age: Adult
Sex: Female
Hair: Short
My name is Mittens!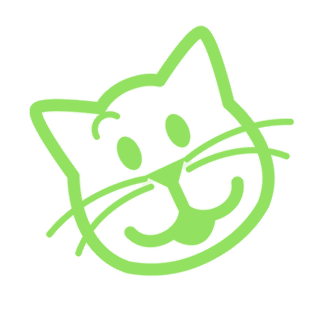 Mittens's Info...
I am already spayed, in need of an experienced adopter, up to date with shots, not good with dogs, and not good with cats.
Mittens's Story...
My name is Mittens. I want and need a forever loving home. My problem is that I may or may not get along with other animals. I REALLY NEED TO BE THE ONLY ANIMAL. Right now I am getting along with a couple other cats but that doesnot mean that I would get along with an animal you already have. I LOVE PEOPLE.
I am approximately 3 years old and was turned in to a local animal control with my owner was deployed to Iraq. I remained in a.c. and was not adopted. HOpewell Humane rescued me from there. Someone actually adoped me but brought me back because I would not get along with her other cat.
Please come see me or call about me. the shelter number is 8040458-7303.
I have BIG feet. I am a polydactyl kitty-- have six toes!

About Hopewell Humane Society
About Our Shelter...
HHS is a small non-profit organization supported by donations (receive no tax monies). We are the only group in the area that actually has a faciltiy to house animals.
We have been in the area since the 1960s. We are made up of volunteers and no one on the board is paid--it is all volunteer. We have a small staff that works 5 hours a day to clean and do basic care for the animals. Everything else is performed by volunteers (Anyone wanting to volunteer, please contact us. We would love to have you.)
Our goal is to help the unwanted and abandoned animals. Want to give the animals the best care possible. By hve everying spayed/neutered, our goal is to decrease the numbers of animals that are euthanized each year.
Donate to Our Shelter...
Please send donation checks to Hopewell Humane Society P O Box 562 Hopewell, VA 23860 Hopefully soon we will update with addtional information for donations thru paypal.
Come Meet Our Pets...
Come see the animals at our shelter at 3412 Oaklawn Blvd. Also we house cats/kittens at PetSmart on CarMia Way off Midlothian TurnPike in Chesterfield County (near Chesterfield Town Center) 24/7. We have someone at the center from approximately 11:30 a.m. to 3:30 p.m. each Saturday. If you see an animal there at someother time, there are phone numbers listed their for contact with volunteers for adoption apts.
Our Adoption Process...
We talk to all prospective adopters. Anyone interested in adopting is asked to fill out an applicaiton information sheet. We check vet references, etc. If the prospective adopter is a renter, we verify that a pet is permitted. When approved, the adoption fee is $90; an adoption contract is completed.
Prior to adoption all our animals are spayed or neutered. Each cat/kitten has been tested for aids and leukemia. All are treated for fleas, wormed and given all appropriate shots.