I found a new home!
Plenty of my friends are looking
for one too. Find a pet to adopt.
My name is Kiwi, Miranda & Mousie!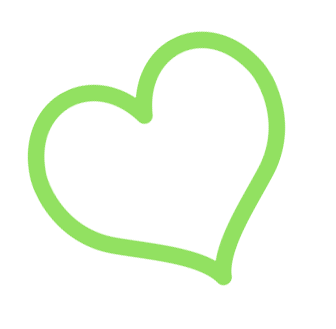 Facts about Kiwi, Miranda & Mousie
Species: Chinchilla
Color: Silver Or Gray
Age: Young
Sex: Female
Hair: Short
Kiwi, Miranda & Mousie's Info...
I am good with kids and good with small animals.
Kiwi, Miranda & Mousie's Story...
Kiwi and Miranda came from separate homes where each had been exposed to male chinchillas. Even though Kiwi hated the other female chin she was surrendered with, she took a fast liking to Miranda, who missed her boys. The two bonded quickly and easily and spent their maternity watch together.
Miranda proved pregnant and nursed kits while Kiwi helped keep them clean and warm. Miranda's big boy kit has since been weaned and bonded with another male kit.
Miranda's tiny little female kit was the smallest live birth we've ever seen! Mousie (bottom) weighed in at only 30 grams and will most likely always be a delicate little thing. Mousie is still nursing and we are in no rush to wean her. Since we do not have another female kit of the same age to bond with little Mousie, we'd prefer to keep her with her mommy and auntie and offer them for adoption as a trio only.
Kiwi has been cleared of maternity watch by the middle of October and successfully passed maternity watch without kits. What a relief!

These three girls are wonderfully friendly and interactive! They would make a great trio of pets for someone new to chinchillas but who can also recognize the gentle touch Mousie will require.
Adoption fee: $150 for the trio


Other Pets at Whimsy's Menagerie & Chinchilla Rescue
Why Adoption is a Great Option
Kiwi, Miranda & Mousie, a Virginia Beach Chinchilla was adopted! Here's how you can benefit by looking at adoption as an option to buying a Chinchilla for sale in Virginia Beach, or seeking a Chinchilla from a breeder in Virginia Beach.
Rescues and shelter volunteers in Virginia Beach already know the personality and tendencies of their pets. This means they can match you with the right pet. That will makes it much easier transition to owning a pet for yourself and your new pet.
On average adoption fees are much less than you'd pay a Virginia Beach breeder, or pet store. Plus most often rescue pets have already been to the veterinarian for a check-up, had a round of vaccinations, and are spayed or neutered. That is a lot of savings!
You will become a hero, and give a needy dog or cat a loving home. In fact, there are even Chinchilla breeders who help with Chinchilla rescue. One puppy or kitten adopted in Virginia Beach paves the way for another one to be saved.