I'm being cared for by:

FURRY FRIENDS
Facts about Kitty Lynne
Breed: Domestic Longhair
Color: Black (All)
Age: Adult
Sex: Female
ID#: 4313478-56054
Hair: Unknown
My name is Kitty Lynne!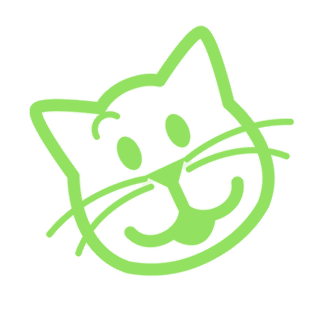 Kitty Lynne's Info...
I am already spayed and housetrained.
Kitty Lynne's Story...
Kitty Lynne is not very sure of what is going on and who all these people are that are taking care of her. She was found living in a dirty dangerous abandoned trailer. If she had owners at one time they left her behind along with her sister Karly. She puts us a bit of a fuss when you pick her up, but I have a feeling she really wants this attention and to be cared for. She has a beautiful black coat with undertones of red. (HH)

About FURRY FRIENDS
About Our Rescue Group...
Furry Friends is a non-profit 501(c)3 organization whose mission is to help homeless pets by education in the community, spaying and neutering, pet adoptions, pet visitations to care facilities, funding pet deposits for seniors and providing medical care and refuge for cats.
WE ARE:
*DEDICATED to offering animals for visitation to residents of Nursing, Assisted Living and Foster Homes for therapy.
* DEVOTED to educating the public on the care and responsibility of spaying and neutering of animals.
*STRIVING to find foster care for cats that are abandoned, neglected, homeless and special needs animals.
*LISTING pets for adoption and showing them weekly at local pet stores.
*EDUCATING children on the care and responsibility of having a family pet.
*READY and willing to assist other groups to accomplish a non-kill status in Washington.
*COLLECTING donations for seniors to enable them to afford pet security deposits allowing them to keep their lifelong-companions.
With your support, we can continue our projects, share our passion with seniors and educate children. Please consider us as we continue to make a statement about the world we live in and for the animals we call
"Furry Friends."
We are incorporated in the State of Washington. We have a Board of Officers, Directors and Advisors.
We operate only from donations received from the public.
Come Meet Our Pets...
Please visit our website:
www.furryfriendswa.org for a complete list of our pet showings.
Our Adoption Process...
We require an application and we will check references and the home prior to adoption. A donation used to cover medical, food and foster care will be appreciated at the time of adoption. All of our cats are tested for leukemia and FIV. We advocate all our adoptees to be INDOORS ONLY and ALL our cats are AVID CHIPPED. To print a copy of our adoption form or for more information, please check out our website www.furryfriendswa.org.
ARE YOU 60 OR MORE YEARS OLD? IF SO, SPECIAL ADOPTION BENEFITS ARE AVAILABLE TO YOU THROUGH OUR SENIOR PROGRAM. Ask any counselor for information. Let us help you find your new best friend.