Hello! My name is Loving talking bird: JoJo
Help me get seen and adopted!

Pin It
---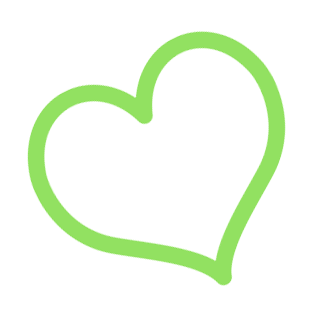 Loving talking bird: JoJo's Info...
Breed:
Other/Unknown
Color:
Unknown
Age:
Adult
Sex:
Female
I am good with kids and not good with birds.
Loving talking bird: JoJo's Story...
My name is JoJo, also called Joey. Since I have two names, I made up the name "Joey-Jo" to combine both of them. You can see that I'm a pretty smart girl to have created my own nickname.
This is NOT a regular adoption. If this ad brings in an appropriate person or family, you MAY get me in the future. If no one applies who is perfect, my mother and I will look elsewhere. I'm going to be VERY, VERY picky when choosing my next home. I am just trying to find someone who may want to inherit a wonderful companion when my mommy can no longer care for me.
Of course, in reality, I do more care-giving for her than she has to do for me. I always make my mommy laugh, and I tell her how much I love her (especially when I want a treat of fresh fruit). Sometimes I sing a song when I see that she has especially good fruit, like berries. I ask and answer questions, and I get louder if you don't answer a question when I ask it. But I never scream. I sleep in mom's bedroom, but I have never wakened her. I only start talking when she is wide awake and getting dressed. Like I said, I'm a pretty smart girl.
If you are interested adopting a funny, friendly, loving, intelligent, talky companion some time in the future, I would like to get to know you to be sure that you will provide the kind of home I deserve. I do not intend to move until something happens to my mother. But I need a back-up home in case a medical emergency makes me homeless.
Since I have been raised as an only bird, I don't think I would enjoy being in an aviary situation. I want to continue being part of a family, like I have been all of my life.
By the way, I am a very pretty girl of a very well-known species, not an "Other/Unknown", but mom said I am not allowed to reveal my species until we do some screening. She wants me to have a family who wants me for my personality, not just because I'm a member of a particular species.
Because I am such a good talker, Mom does not allow me to use a phone because I might use up all her minutes. So I can only screen via email. She's pretty busy sometimes and does not let me have the computer every day. It could take me a week to respond. If you might consider being my next family, please tell me:
1. Your family situation, including home, animals, kids, working/school hours.
2. Why do you want me and what do you consider to be the most important characteristic of a companion bird?
3. Describe what I would do during a typical week in your home.
4. Discuss all current and previous companion animals of the past 10 years.
You can email me at: mycharliestarbuck@gmail.com.
Contact This Rescue Group...
Rescue Group:
Last Chance Rescue - Columbus

Contact:

Dara Tarolli
Phone:

(614) 597-4848
Let 'em know you saw "Loving talking bird: JoJo" on

Adopt-a-Pet.com!

E-mail:
Address:
Near Sawmill Road & I 270
Please call for directions
Columbus, OH
43235
Rescue Group Info...
About Our Rescue Group...
When you see the tremendous need for the care of stray and abandoned animals, you have to do what you can do to help.
Last Chance is a rescue (kittens live in a home as companions), not a shelter (often rows of caged cats). The babies get lots of attention and love as the feline children of the home.
Kittens are trained to come when called and to avoid running outside when a door is opened. They also start to receive training to stay off kitchen counters and other pieces of furniture.
Donate to Our Rescue Group...
Your donation of $50 pays only part of the vet bills. To get the vet care that comes with these babies, it would cost you over $300 at most local vets.
Our Adoption Process...
Kittens receive all age-appropriate medical care before going to a new home: treated/tested for fleas, ear mites, roundworms, tapeworms, hookworms, heart-worms, feline leukemia/aids. They must be neutered. If you want a kitten who is too young for surgery, you may put down a deposit that will be returned when you have proof of neutering, which is included in the small adoption fee.
Potential adoptive parents are carefully screened!
Your $50 adoption fee covers only part of the $300 that you would pay to get the necessary care at a local vet, and it pays for none of the cost of food and very expensive kitten formula for raising these healthy babies.
We Serve the Following Cities, Towns, and/or Counties...
Near Sawmill Road in the Northwest suburbs of Columbus OH.
Last Chance Rescue specializes in raising babies who are too young to eat on their own. These infants are not accepted by other shelters because of the tremendous work (feeding every few hours all night) and the high expense of kitten formula. We are their last chance.
Hand-fed babies are often more cuddly and affectionate with humans than kittens whose nourishment came from their mothers.
These kittens are raised as fosters - never caged except for vet visits. They run and play all day, and generally choose to sleep with their humans.