I'm being cared for by:

Bast's Treasures
Facts about Hotaru
Breed: Domestic Shorthair
Color: Calico Or Dilute Calico
Age: Young
Sex: Female
Hair: Short
My name is Hotaru!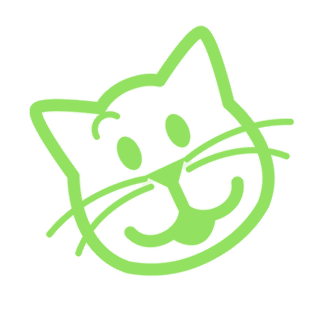 Important Note
Hotaru is best friends with
Kagarou
. Please adopt both of them so they can stay together!
Hotaru's Info...
I am already spayed, up to date with shots, not good with dogs, and good with cats.
Hotaru's Story...
A quiet, affectionate dilute calico. Some of her spots give the impression of Minnie Mouse. Enjoys the company of her sister Kagarou.

About Bast's Treasures
About Our Rescue Group...
Dear friends;
Our first rescue was April 1987. Since then we have lost count of the little faces who have come to us for love, food and the chance at a forever home. It saddens us to say that, due to advancing age and health issues as well as the loss of the last of our assisting foster homes, we will be changing our service from rescue to that of a sanctuary for the few older cats that weren't chosen to brighten someone's life and the few behavior or health issues that made others poor adoption choices.
We will once again be participating in the North Shore Animal League's Adopt-a-thon Thursday, June 20th at our vet (Rolling Hills, Buttonwood Dr, Columbia, MO) where we will have a couple of our senior citizens out for a last chance at adoption. As we are no-kill, if they are not placed they will continue to live with us until it is time for them to grow their wings.
We want to give our heart-felt thanks to all the wonderful people we have had the ultimate pleasure of meeting: those who have adopted their babies, those who have graciously donated to keep rescues (esp. ours) and shelters running, and especially to all those durable, incredibly loving souls who sacrifice their time, lives, money and hearts to save "just one more little face".
I would especially like to thank all the amazingly kind and skillful vets at Rolling Hills. Without their help and care over the past 21 years our endeavor would have been much harder. I do look forward to relying on them in the future as veterinarians to the sanctuary. I know myself well enough to admit that I will never turn down a tiny kitten in need, even if we are no longer able to run at past capacities.
Again, thank you all! <3
Come Meet Our Pets...
Kittens/cats may be seen by appointment only. Please call or e-mail to schedule.
Our Adoption Process...
Persons (must be over 18) interested in adopting are asked to fill out an application with 2 personal references. Approved applicants are then asked to sign a binding Contract of Adoption. Terms of contract include but are not limited to: retain sole ownership, provide safe, comfortable INDOOR ONLY environment and all necessary vet care, agree NOT to declaw, and agree to relinquish the cat back to Bast's Treasures in the event they are no longer able to care for the cat. There may be periodic home visits. The standard adoption fee is currently $75.00, which helps cover the costs of initial vaccinations, dewormings, vet fees.