Ruff Ruff! My name is Foster homes desperately needed
Help me get seen and adopted!

Pin It
---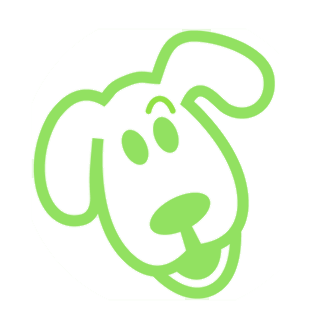 My Info...
| | | | | | |
| --- | --- | --- | --- | --- | --- |
| Breed: | Labrador Retriever/Labrador Retriever Mix | Color: | Tan/Yellow/Fawn | Age: | Unknown |
| Size: | Unknown | Sex: | Unknown | ID#: | 5511598 |
Foster homes desperately needed's Story...
** we can only rescue as many dogs as we have homes for --foster or forever!
We are *always* in desperate need of foster homes!
What is a foster home? It is a temporary home for a dog being rescued or rehomed--often it is only because a dog HAS a foster spot that they can be pulled from a shelter.
Therefore, fostering DIRECTLY saves lives!!!
Foster families not only provide the basic service of giving a rescue dog a safe place to be, but also get to know the dog and can be very helpful in identifying the sort of home or family in which the dog would thrive. This makes all the difference between 'just an adoption' and a great match, which makes everybody happy!
You can specify the type of dog that you are willing to foster--some people like puppies, some prefer seniors, or older dogs, or big or little dogs! Obviously, we work to make sure that you are matched with a dog that fits with any existing pets you might have.
We can also help you work through any of the initial adjustment issues of bringing a new dog (often with an unknown background) into your home. We don't just drop off a dog, a crate, and a bag of food! :) We remain available to help you identify any issues or challenges, and we draw both from our own experiences and from the wide ranges of experiences and skills brought by other rescuers to help you work thing out. As a result, fostering is a wonderful learning experience about animals, their needs, emotions, and social ways of being.
Although it might seem like a daunting task, fostering is incredibly rewarding. You *know* that a dog is alive and in a happy home because of you! You have made space in your life for someone who needed you desperately, and you made a difference!
People often ask us about how our children handle letting go of the dogs, and --while it is sometimes hard--we find that fostering offers a powerful lesson for all of us in loving enough to let go, and to create space to love and help again.
In general, I think it is fair to say that being involved in dog rescue has been tremendously important for our children and that it means a lot to them (minus, of course, the picking up of poop in the backyard, or turning of the DSi to fill some feed bowls. :) Nothing is perfect. :) )
The numbers of dogs needing to be rescued and/or rehomed is heartbreaking and staggering. So many dogs are put to sleep everyday, and the numbers are particularly high in many southern states where the spay/neuter and leash laws are less common or less well enforced. Please help us help these dogs!
As a rescue, we can only rescue as many dogs as we have 'spaces' or foster or adoptive homes for. Your being able to take in a rescue dog, for however long it is needed (or however long you are able) literally saves the life of that one dog, and also makes it more likely that other dogs or puppies at the sending shelter will get the attention they need to be saved.
How long will you foster each dog? It varies! The age of the dog and the breed can make a difference--sometimes special health needs can make it harder for a pup to find a forever home right away. And 'bully breeds,' too, can take a bit longer. In general, though, puppies are usually adopted in roughly a month, and adults average a month or more (all things being equal). Foster homes simply provide a temporary, warm, safe place for these pups to stay until a permanent home is found for them. (Some fosters also become adopters, but that always makes us both happy and sad, as we often lose a potential foster space.
If you agree to foster a dog, and it doesn't work, do you have to keep him or her until she or he is adopted? It would be great if each dog only had one foster home--especially since these dogs have been through too many transitions already! We do, however, understand that some families might have an emergency, a change in circumstances, or simply realize that fostering is not the right way for them to help at that time. And sometimes, dogs who seemed like they'd be a good match aren't, and another foster dog might be a better fit.
We value so much the contributions of our fosters and we work with you --and do our best-- to make it a successfull and meaningful experience for all involved.
If think fostering might be right for you, please contact us at one of the following email addresses:
If you are in the Dutchess County/Poughkeepsie area, please contact Megan at jonpickles@verizon.net.
If you are in the greater Utica/Rome area, please contact Kris at kepaap@gmail.com.
If you are in the Lake George/North Creek area, please contact Nancy at dunnpb61@msn.com.
We very much look forward to working with you!
Thank you!!!
Contact This Rescue Group...
Rescue Group:
Mutt & Lab Rescue - North Creek
Pet ID #:
5511598
Phone:

Please email this shelter!

(They don't list their phone number here)
More information about Mutt & Lab Rescue - North Creek
Rescue Group Info...
About Our Rescue Group...
We are a small New York rescue group, set up to help bring dogs from the south up north to find new, permanent homes. We are totally volunteer, and take great joy in finding great dogs new homes.
We are currently applying for our 501-c status, and appreciate any donations that you may want to make. Your donation will be used to save dogs from high kill shelters, transport them north, pay for quarantine for puppies who need to be in a kennel for 2 weeks before transport, and to a fund for spaying and neutering their dogs, because without a spay/neuter program, the problem of dog overpopulation will never end in the south. Your donation will be greatly appreciated, and wisely used, I give you my promise. It is all for the dogs. Thank you,
Come Meet Our Pets...
Local adoption events in Warrensburg, New York, or you can come visit our pets at our rescue area.
Our Adoption Process...
Adoption fee of $200 for puppies under a year old, $200 for older dogs or obvious mixes, which includes spay/neuter, shots, shelter fee and transport to the north. Older dogs who need a spay/neuter will be $150 and adopted out with a spay/neuter contract.
All adopters must fill out the application and give a vet reference. If you do not currently have a vet, please contact a vet in your area, and explain that you would like to use that vet as reference for future treatment of your new friend. Additionally, we ask for a Cradle to Grave contract, in which you agree to return the dog to us any time in his/her life if you cannot keep him/her. Adopters must agree to regular vet care for the dogs, including heartworm preventive meds, and obedience training.