About Stonewall Jackson Youth Development Center Pet Therapy Program
About Our Rescue Group...
In 2012, we celebrated our 20th anniversary!
Our programs mission is to provide our adjudicated, youth male offenders an unique opportunity to work daily with adopted/rescued dogs that live on our campus. (PAWS Partnering Animals with Students)
Our program focuses on learning about animals specifically dogs. We offer classes and groups where the youth get an opportunity to learn about animal care and receive elective credits for successful completion of the course, vocational skills, (STEM) learning, and of course human-animal bonding.
Being involved in this program helps improve social skills, team building skills, responsibility, self-esteem, empathy, and human-animal bonding.
If you would like more information about our program, please contact us.
Donate to Our Rescue Group...
We welcome donations for our program. 100% of donations made go to the program to purchase items such as food, vaccinations, and pay medical costs. We are a state government program with the North Carolina Department of Public Safety. Before making any donations, please check with your tax advisor regarding deductibility.
Come Meet Our Pets...
If you have any questions, please call us at 704-652-4003 Monday-Friday 8:30am-4:00pm.
If you are interested in seeing any of our dogs, please call first to set up an appointment.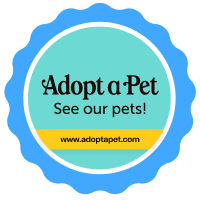 At this time, we are full and cannot bring in new animals.
Our Adoption Process...
.Please contact us first