I'm being cared for by:

Columbia Gorge Cat Rescue
Facts about Ayla
Breed: Turkish Van
Color: Unknown
Age: Adult
Sex: Female
ID#: 51320
Hair: Unknown
My name is Ayla!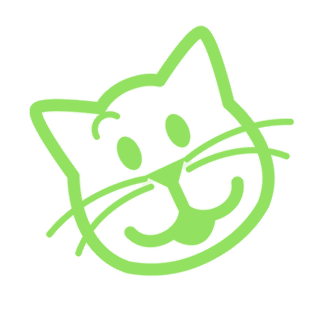 Ayla's Info...
I am good with kids, good with dogs, and good with cats.
Ayla's Story...
We cannot imagine why anyone would abandon this gorgeous sweet girl and someone would shoot at her -- she had a steel shot removed from her back. Fortunately it was a superficial injury. She is super friendly and a purrfect companion. Ayla is very people oriented, attentive and talks quietly. She is a lap cat. We love the way she walks with her marmalade-colored tail upright and bushed out.
Ayla is all white except for the characteristic Van markings on her forehead and tail. Ayla is about 5 years old and has yet to reach her prime. She has a slight allergic reaction to something in her environment which causes her to have itchy spots, that is easily controlled with medication. She gets along well with other cats if introduced properly.
If you are interested in Ayla, you may contact her foster mom directly at buserpdx@yahoo.com or 503 481-1870.
Download an application
[clicking here] for .doc
[clicking here] for PDF
Email us for more information on this kitty columbiagorgecat@gmail.com
++++++++++++++++++++++++++++++++++++++++
We also have a great adoption matchmaker who will gladly take your profile and match you or your cat with the right companion. Feel free to download an adoption application or email us to request one or give us a call if you're interested in this or any other cat or kitten.
++++++++++++++++++++++++++++++++++++++++

About Columbia Gorge Cat Rescue
About Our Rescue Group...
Columbia Gorge Cat Rescue Mission
Columbia Gorge Cat Rescue Rescue is dedicated to rescuing, rehabilitating and placing the community's abandoned, neglected and injured cats and kittens into loving, lifetime homes. Columbia Gorge Cat Rescue provides adoption services, spay/neuter program for stray and feral cats and foster care homes to homeless cats in need.
History
As a non-profit organization, we rely heavily on support from volunteers and the public. We could not continue our life-saving work without such help. All donations are tax deductible.
Columbia Gorge Cat Rescue Tax ID # is ID # 86-1164211
Come Meet Our Pets...
Columbia Gorge Cat Rescue has cats and kittens that can be met and adopted from our foster care homes. Due to our foster home network our cats are shown by appointment only or at adoption days at our PetCo location in The Dalles OR.
Review our pets on line and make arrangements to visit them.
Our Adoption Process...
Adoption Process and Policies
Because adopting a cat or kitten is a serious decision our volunteers are here to help you find the perfect match for your home. We will provide you with background information, and help you get to know your prospective new companion. The process can take up to two hours while we go through our questionnaire and get to know you.
We ask potential adopters to fill out an adoption application prior to or at the time you meet our adoptees and to sign an agreement which outlines our adoption policies:
♥Declawing
We ask adopters not to declaw cats adopted from us. We educate adopters of the detriment of declawing, and discuss humane alternatives to declawing. When an adopter is interested in having only a declawed pet, we direct them to cats who have already undergone the procedure.
♥Indoor - Outdoor
Since cats live much longer, safer lives indoors, we prefer to adopt to indoor homes. However, we realize that there are also good indoor-outdoor homes and we are willing to discuss this as an option.
♥Spay Neuter
We do not adopt out any cat or kitten until they are spayed/neutered, vaccinated and tested for FIV and FeLV.
♥Renting with Cats
We require written permission or a contact number to make sure your landlord allows cats, and if required, pay the pet deposit in advance of adopting.
♥ Adopters must be at least 18 years of age.
♥Cats as gifts
Cats will not be adopted to a second party, or as a gift. The care of a pet is a lifelong commitment and a very personal choice. We have a gift certificate we can make available which allows the person to come and pick out his or her own cat as a gift from the giver.
♥Barn Cats
Because we have a feral trap and release program we are often looking to place cats that are not suited for pets. These cats have typically never had an association with people. These cats would otherwise have no place to live out their lives. We require that you agree to provide shelter, food and water and take care of any medical needs that may arise. In return they will earn your respect by their great mousing skills....can you say, 'have a mice day'!
Adoption Fees
1 Kitten (under 7 months) $35 

1 Adult Cat $35

2 Kittens $70
The adoption fee includes: 
Spay/Neuter 

Testing for FeLV and FIV

FVRCP vaccinations 

Treatment for parasites (fleas, worms) 

Samples of food