Surry Animal Shelter
A 265 Old Borrough Road, Surry, VA 23883 shelter helping to find loving homes for dogs, cats, rabbits, small animals, birds, horses, farm-type animals.
Contact
Emmy Matthews
Phone
Email
Website
Pets at Surry Animal Shelter
Any
Baby
Puppy
Kitten
Young
Adult
Senior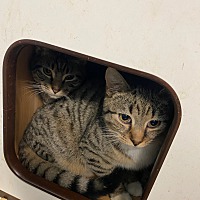 Act Quickly
Rolo
Male, Kitten
Domestic Shorthair
Act Quickly
Frankie
Female, Kitten
Domestic Shorthair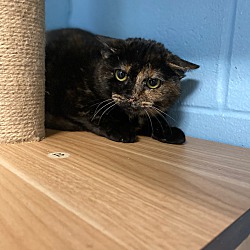 Act Quickly
Beans
Female, Kitten, Bonded Pair
Calico
1 - 3 of 3 Adoptable Pets at This Shelter
Areas Surry Animal Shelter Serves
We adopt to all citizens of Surry County as well as citizens in bordering jurisdictions such as Sussex, Wakefield, Waverly, Prince George, Isle of Wight, Smithfield, James City County and Williamsburg.
Surry Animal Shelter's Adoption Process
1. Meet the Pet
2. Submit Application
3. Home Check
Surry County has no adoption fee for animals. You are required to fill out and sign three forms. The first is a sterilization form which requires you have the animal you adopt spayed or neutered within 30 days of adoption if sexually mature as required by VA State Law. The second is a statement acknowledging you have never been charged or convicted of a crime against an animal, cruelty, abandonment or neglect. The third is an adoption release which states Animal Control does not guarentee the health or temperment of the animal you adopt and is no longer legally responsible for the animal after adoption.
About Surry Animal Shelter
Surry County Animal Control is responsible for the public safety and health of the County as it pertains to the control of unsupervised domestic animals. Animal Control is also responsible for enforcing county and state animal control laws. The officer directly assists citizens with domestic animals and livestock issues while promoting the humane care and treatment of all animals. The County operates a shelter, which cares for and secures impounded stray and unwanted animals.
Come Meet Surry Animal Shelter's Pets
Surry County Animal Control & Pound is located at 265 Old Burrough Rd. Surry, VA 23883 and is open to the public Monday thru Friday 1:00pm to 5:00pm and closed Saturday and Sunday.
Surry Animal Shelter's Adopted Pets