East Harlem Kitty Rescue
A New York, NY 10029 rescue helping to find loving homes for cats.
Contact
Phone
Email
Website
Pets at East Harlem Kitty Rescue
Any
Baby
Puppy
Kitten
Young
Adult
Senior
1 - 20 of 29 Adoptable Pets at This Shelter
Areas East Harlem Kitty Rescue Serves
We will bring our animals to their forever homes in Manhattan, Queens, Brooklyn, Bronx and also New Jersey
East Harlem Kitty Rescue's Adoption Process
If you have fallen in love with one of our rescued animals, you need to fill out an application form. After approval, you can meet them in their foster homes. If you decide to give one (or) two of them a forever home and would like to adopt, a basic contract will need to be signed to adopt any of our cats.
We also ask for a donation to support our veterinarian expenses and to continue our rescue efforts.
About East Harlem Kitty Rescue
We are an East-Harlem-based rescue group of volunteers committed beyond all odds to take stray cats and kittens off the street by Trap-Neuter-Release programs, to give them all veterinary care as needed, rehabilitate and foster them when needed, and get them ready to be adopted into forever homes. We also try to improve the lives of animals that suffer or are homeless by engaging our communities. We focus particular on animals that are "unwanted" but beautiful inside out - Come and visit and you will see how precious they are!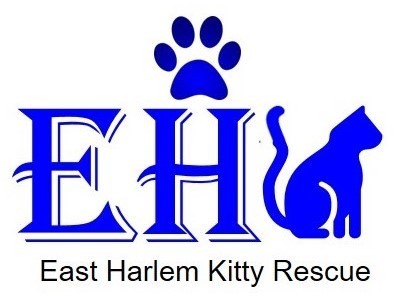 Come Meet East Harlem Kitty Rescue's Pets
All our rescues are in foster homes around Upper East Side and East Harlem and can be shown by appointment.
East Harlem Kitty Rescue's Adopted Pets