Show the world that you are an Adopt-a-Pet.com Approved Shelter or Rescue! Display one of the winning badge and ribbon designs on your website or blog. Each year the badge year will update automatically if you use the code below.
We believe that having a seal of credibility on your website from an outside source like Adopt-a-Pet.com may help in your adoptions and possibly even your donations! So we created these badges of approval for shelters and rescues to use AFTER passing our initial screening process and being approved for an Adopt-a-Pet.com account.
Use the code below and when someone clicks the badge on your website or blog, it will take them to our home page showing that we are an outside organization adding credibility to you. Or, if you want to link the badge directly to your pet list, type over the http://www.adoptapet.com in the code with any of your pet list links here. We appreciate the link, as it not only gets your pets seen, but helps all Adopt-a-Pet.com pets get seen more as it helps all our pet pages rank higher in search engine results!
Looking for Approval Badges for other Dogs, Cats, Bunnies, Horses and Birds?
Click here!
Australian Shepherd Badge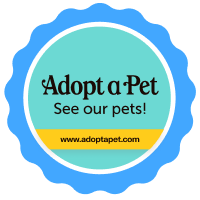 Copy the Code & Share the Australian Shepherd Badge Image On Your Site
American Bulldog Badge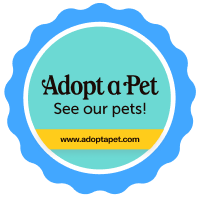 Copy the Code & Share the American Bulldog Badge Image On Your Site
Basset Hound Badge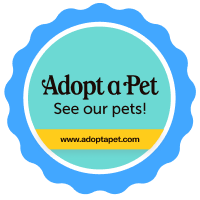 Copy the Code & Share the Basset Hound Badge Image On Your Site
Beagle Badge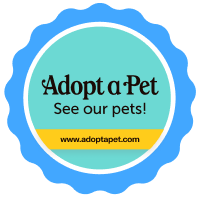 Copy the Code & Share the Basset Hound Badge Image On Your Site
Bernese Mountain Dog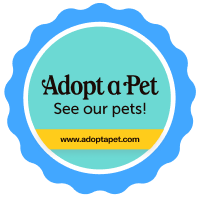 Copy the Code & Share the Bernese Mountain Dog Badge Image On Your Site
Boston Terrier Badge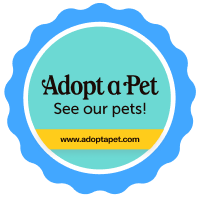 Copy the Code & Share the Boston Terrier Badge Image On Your Site
Boxer Badge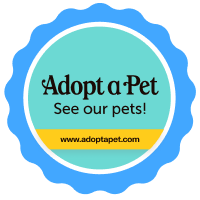 Copy the Code & Share the Boxer Badge Image On Your Site
Chihuahua Badge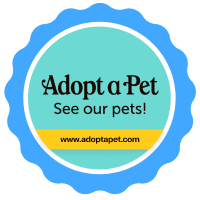 Copy the Code & Share the Chihuahua Badge Image On Your Site
Cocker Spaniel Badge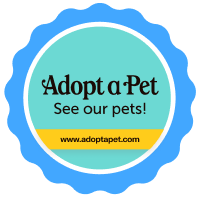 Copy the Code & Share the Cocker Spaniel Badge Image On Your Site
Collie Spaniel Badge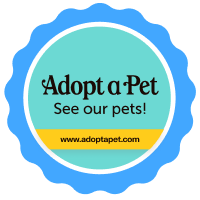 Copy the Code & Share the Collie Badge Image On Your Site
Corgi Badge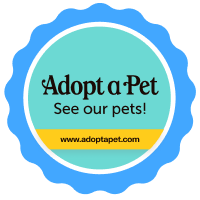 Copy the Code & Share the Corgi Badge Image On Your Site
Dachshund Badge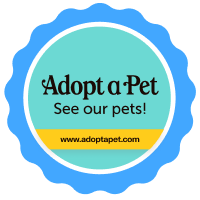 Copy the Code & Share the Dachshund Badge Image On Your Site
Dalmatian Badge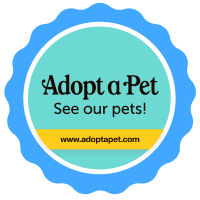 Copy the Code & Share the Dalmatian Badge Image On Your Site
Doberman Badge
Copy the Code & Share the Doberman Badge Image On Your Site
French Bulldog Badge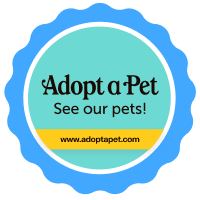 Copy the Code & Share the French Bulldog Badge Image On Your Site
German Shepherd Badge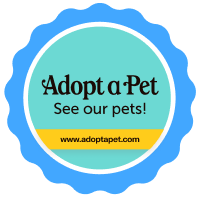 Copy the Code & Share the German Shepherd Badge Image On Your Site
Golden Retriever Badge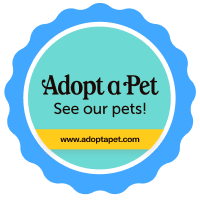 Copy the Code & Share the Golden Retriever Badge Image On Your Site
Great Dane Badge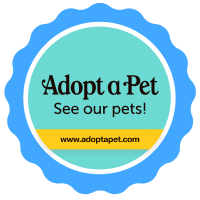 Copy the Code & Share the Great Dane Badge Image On Your Site
Greyhound Badge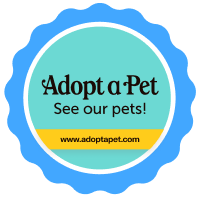 Copy the Code & Share the Greyhound Badge Image On Your Site
Hound Badge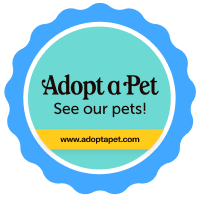 Copy the Code & Share the Hound Badge Image On Your Site
Husky Badge
Copy the Code & Share the Husky Badge Image On Your Site
Italian Greyhound Badge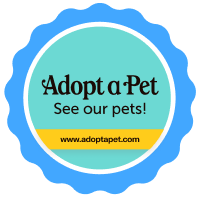 Copy the Code & Share the Italian Greyhound Badge Image On Your Site
Jack Russell Badge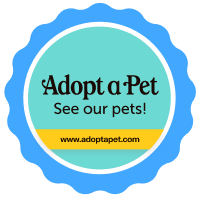 Copy the Code & Share the Jack Russell Badge Image On Your Site
Labrador Retriever Badge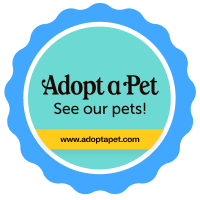 Copy the Code & Share the Labrador Retriever Badge Image On Your Site
Maltese Badge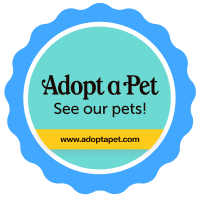 Copy the Code & Share the Maltese Badge Image On Your Site
Mastiff Badge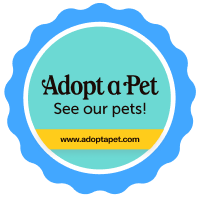 Copy the Code & Share the Mastiff Badge Image On Your Site
Papillon Badge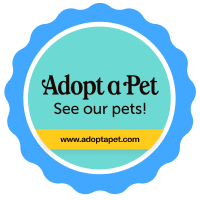 Copy the Code & Share the Papillon Badge Image On Your Site
Pitbull Badge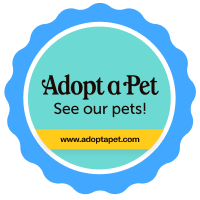 Copy the Code & Share the Pitbull Badge Image On Your Site
Pomeranian Badge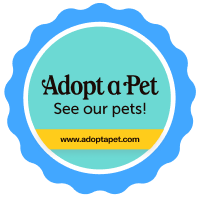 Copy the Code & Share the Pomeranian Badge Image On Your Site
Poodle Badge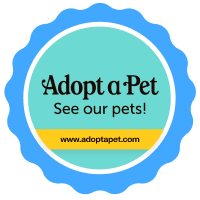 Copy the Code & Share the Poodle Badge Image On Your Site
Pug Badge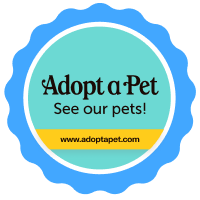 Copy the Code & Share the Pug Badge Image On Your Site
Rottweiler Badge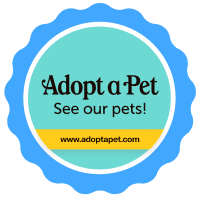 Copy the Code & Share the Rottweiler Badge Image On Your Site
Schnauzer Badge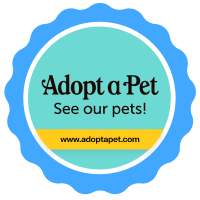 Copy the Code & Share the Schnauzer Badge Image On Your Site
Sheltie Badge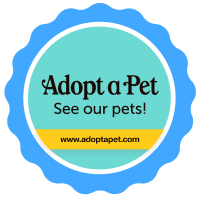 Copy the Code & Share the Sheltie Badge Image On Your Site
Shih Tzu Badge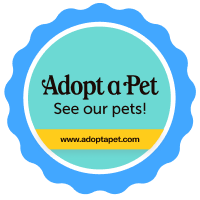 Copy the Code & Share the Shih Tzu Badge Image On Your Site
Weimaraner Badge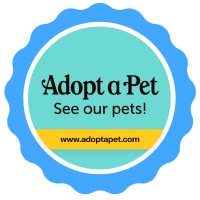 Copy the Code & Share the Weimaraner Badge Image On Your Site
Yorkie Badge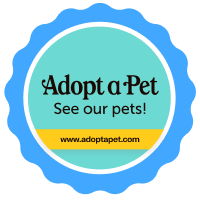 Copy the Code & Share the Yorkie Badge Image On Your Site