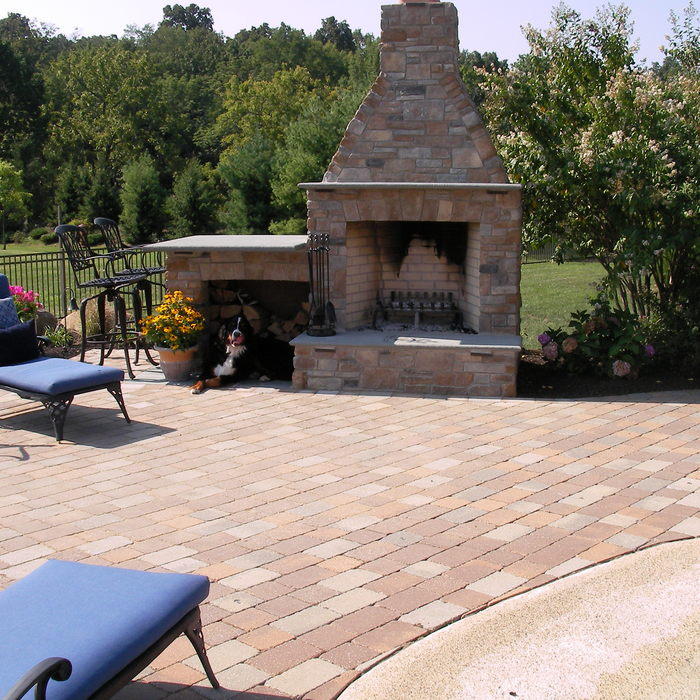 Traditional Patio by SGL Contractors, LLC in Levittown, PA

Dogs love to play outside. Even cats and small furry pets can safely enjoy the outdoors supervised in a pet- and predator-proof enclosure. For those of us who like to keep our backyards green and lush, having pets means having gardens that can accommodate our furry friends while still looking beautiful. Here are some gardening tips and tricks to help you create a pet-friendly yard:
Plants to Include
There are a few plants that dogs, cats, rabbits, and other pets may like to eat and that are safe in small quantities, such as wheatgrass and other grasses. If you have cats, try planting some catnip in their outdoor enclosure. As most cat owners know, many cats go wild for catnip and get very playful around it. Cats may also enjoy catmint. Local gardeners might have more suggestions, depending on what thrives in your climate.
Plants & Toxins to Prohibit
The ASPCA has a list of toxic plants that could seriously harm your dogs and cats. In addition to poisonous plants such as hellebore, this list includes thorny, spiky plants — such as roses — that could physically injure your animals.
There are also types of mushrooms and weeds that contain harmful toxins and seeds. If you find any wild mushrooms or weeds in your garden, remove them immediately. You should always remove weeds from your garden, so they don't spread, but some seeds can be seriously toxic if inhaled by your dog or cat. Also keep your animals away from the compost pile, and don't use fertilizers or pesticides.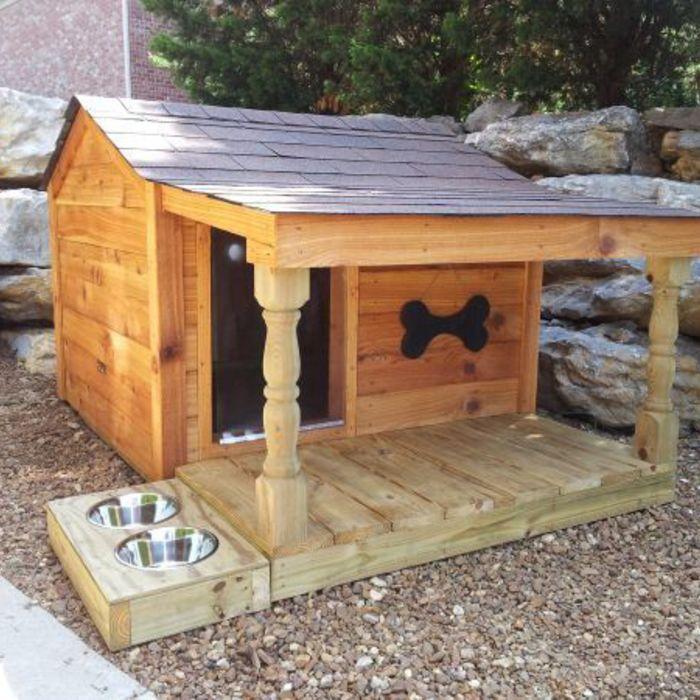 Rustic Landscape by Outdoor Pet Solutions in Gallatin, TN

Other Pet-Friendly Garden Elements
There are many other pieces you can add to your garden to make it friendly to your furry friends. ImproveNet offers a lot of good ideas — like patrol platforms and patrol paths. Depending on how much time and effort you want to put into your pet-friendly garden, you can add:
● Soft mulch: Tree bark or cedar chips are good for the paws and won't cling to pet fur. Avoid toxic cocoa mulch and mulches treated with chemicals.
● Running area: A pathway is a good place for pets to exercise without trampling the rest of the garden.
● Freshwater fountain: A small pool or fountain offers fresh drinking water all the time.
● Sandbox: This is a good place for diggers.
● Fencing: A 3-foot fence is good for keeping very small dogs in – most dogs require a 5-or 6-foot fence. Adding a screen allows them to see out without feeling trapped. For cats, you can build them a fully-enclosed catio, or in areas without hawks or coyotes, a 6-foot or taller using material (like smooth vinyl fencing) they and predators can't climb. The cost to install a fence is between $1,400 and $3,600.
● Toilet area: Create a corner for your dogs to relieve themselves. It could be made of flagstone, pea gravel or cedar chips. You'll have to train them to use it, but it cuts down on mess in your garden. You might use sand for cats.
● Shaded area for shelter: Create a deck or patio area — or a house of their very own — where they can rest while supervising you work in your beautiful pet-friendly garden.
Written contribution by Andrea Davis, Home Advisor.