Hey! It looks like you're either on a mobile device or your browser window isn't maximized. The admin section of your shelter website currently only works on laptop or desktop computers with browser windows at fullscreen..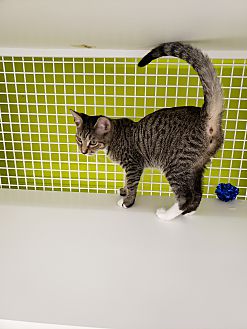 My Story
suzie is your typical tabby cat. always ready to play and run. she loves chasing her litter mates, and winning your heart. she is seeking the purrfect home, and really hopes that you will be her forever
person.
suzie and her litter mates were found living in an abandoned home, and in need of attention. carolscatz strives to unite the homeless with the purrfect pet parents, and everlasting homes.
Adoption Process
application to adopt
Vet references must accompany . Who is your vet ?
Once approved. A meet and greet is set
Once adoption is agreed upon , papers are signed and a
adoption donation as listed on pets page is collected. no checks only cash and debit cards