FREE AND DISCOUNTED ADOPTIONS FOR ADOPTERS WITH VET REFERENCES!
This offer is available until further notice.
Max is available through our Homebuddies program. He is very specific about the dogs he likes, so if you have another dog, they would need to come to the visit to make sure they get a long. He is located at our Temple, Ga adoption center.
DOB: 2014
Health: Healthy
Behavior: Fun, energetic
Playfulness: Very
Affectionate: Can be, loves his back scratched and butt pats
Calm: Not often
High Energy: Yes
Dog Friendly: Yes, gets along with females and calm non-dominant males. Small groups.
Cat Friendly: No
Toddler/Baby Appropriate: No
Child Appropriate: Yes, Older
Good for first time dog owners: Yes, be advised I can be fearful of Strangers, but I have gotten much better!
Fetches: Yes
Swims: No
Other: Absolutely loves to fetch, can be dog selective. Very fun and energetic
My name is Max!
Hey, is that a ball?! Oh, please throw that ball! I promise to bring it back and set it at your feet so you can throw it again and we can play for hours outside! I will be your best friend! IWAG taught me to how to drop the ball so I can chase it more! And boy, do I love it! IWAG rescued me because I was living in a small home where I couldn't get enough exercise. Now I can run around and be myself!
I am VERY energetic and I would love a large area for me to run around in. I am very loving to all people and. I would cuddle beside you all night and run outside with you all day. I'm ready to find my forever home! I love it here but I am ready to be with my family to love unconditionally! I get along with most dogs, both male and female. I would love to have a non-dominate male that I can hang with and a female dog who I can play with all day!
Please come and visit me! I have been at IWAG all my life! I promise to be a good boy and love on you with my kisses. I can't wait to see you! I'm excited just thinking about it!
Love, Max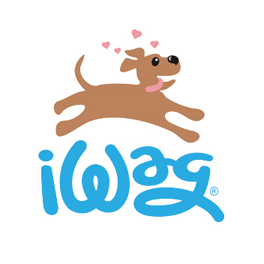 ADOPT WITH PEACE OF MIND!
There are so many great places to adopt your next dog. Why choose us?
Relationships are the foundation of our success! We are with you for the life of your dog and beyond, providing services, support and more.
We work hard to prevent problems from the start by helping you find a dog that is a great match.
We offer training programs at 50% off at the time of adoption.
If any problems arise, we are here for you and your dog. Our dogs can return to us any time for any reason – FOR LIFE!
We provide services you can use from the iWag family you can trust! Boarding, daycare, basic grooming, basic veterinary care and more!
Supporting you and your new dog is our full-time job. We have staff onhand at all times and all hours to help keep all of our dogs here and in homes happy and healthy.
For over 25 years, we have worked with owners and dogs with training and rehabilitation. We bring these skills to our rescue program to help you and/or your family find the perfect new dog that fits your lifestyle, activity level, home environment and personality. We pride ourselves on working closely with you to not only find the perfect dog, but to provide service and care for you and your new companion after adoption.
Whether you are looking for a new puppy, a laid back senior dog or a well-behaved adult dog, we have you covered! We even have you covered if you can find it in your heart to open your home to a special needs dog that may require a little extra TLC.
Our dogs are trained, socialized and ready to love your family. They have lived at our home-based boarding, training and rescue facility where we have worked to fully assess them so that we can help you make a perfect match with your new companion.
We offer adoption programs that include formal training and we do several private lessons with adopters prior to adoption so that you and your new dog can learn to work together and, equally or more importantly, bond prior to going home.
We also offer special placements for dogs who are less adoptable due to age, health or medical requirements or behavioral issues aren't responsive to training but can be managed in the proper home. We place these dogs on a case by case basis.
FOR DETAILS AND PRICING, PLEASE FOLLOW THE LINKS BELOW!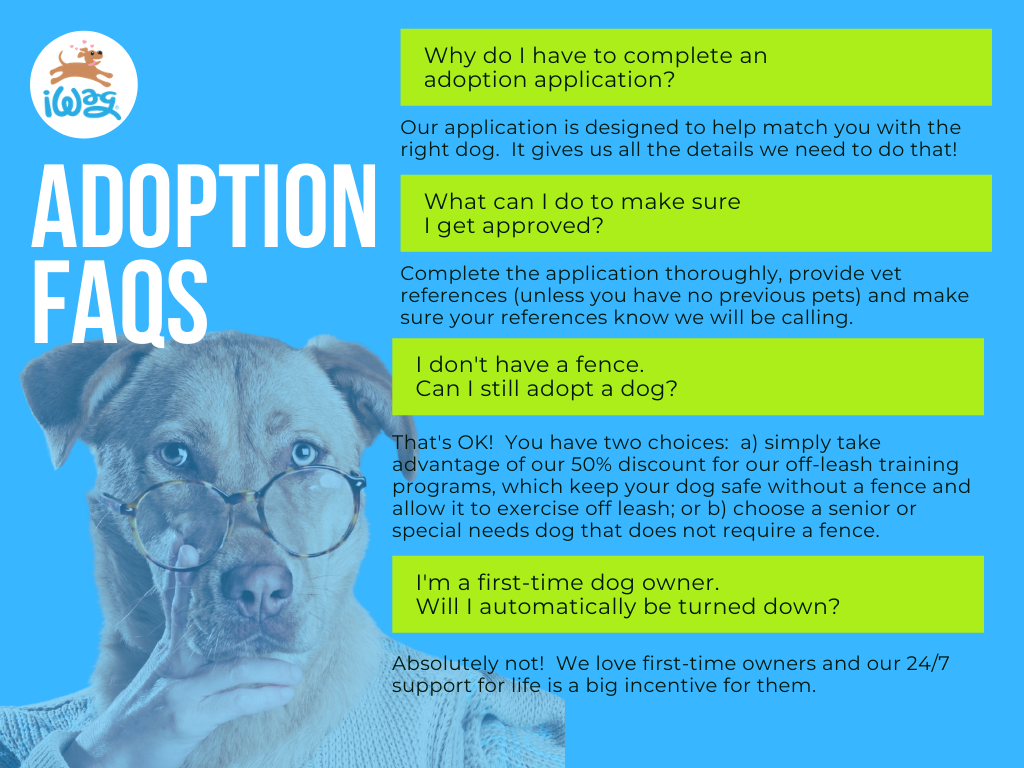 Start your adoption journey today! We would love to help you every step of the way!