Hey! It looks like you're either on a mobile device or your browser window isn't maximized. The admin section of your shelter website currently only works on laptop or desktop computers with browser windows at fullscreen..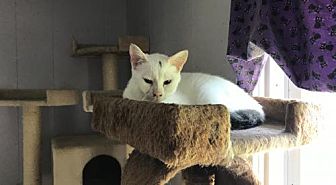 My Story
Smudge is the only survivor of her siblings. She has tested negative and no health issues are found. She is not active but eats well and interacts with a couple of the other cats. She needs a quite home where she can be pampered.
Adoption Process
Adoption application must be completed. There is a $40 adoption fee.