Hey! It looks like you're either on a mobile device or your browser window isn't maximized. The admin section of your shelter website currently only works on laptop or desktop computers with browser windows at fullscreen..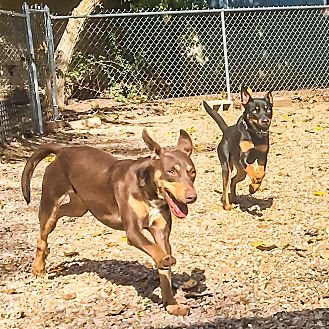 My Story
Oakley here… I'm a young, handsome red and tan energetic fellow looking for a home, family and love.
Running, hiking or walking around the neighborhood suits me fine.
I would love to attend a training course with my person… including basic obedience and/or agility. Whatever we do, let's do it together so we can learn from each other.
Doberman and Texas Lacey… a great combination!
Best suited with kids 12 years and older.
Adoption Process
1. Application, reference check
2. Home visit
3. Supervised meet and greet.
4. Adoption contract
5. Lifelong advocate and resource
Fees
- Puppies and young dogs- $300
- Adults - $250
- Seniors - $ reduced fee / donation, we also work with retired military who want to adopt