I found a new home!
Plenty of my friends are looking
for one too. Find a pet to adopt.
My name is Poor Gorgeous Bill!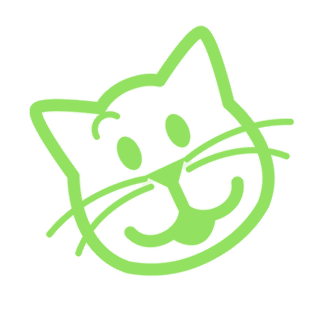 Facts about Poor Gorgeous Bill
Breed: Domestic Longhair
Color: Brown Tabby
Age: Adult
Sex: Male
ID#: Claire
Hair: Long
Poor Gorgeous Bill's Info...
I am already neutered, up to date with shots, and not good with cats.
Poor Gorgeous Bill's Story...
Bill is a special kitty who came upon 7 years of hard luck. After living 1 year in a home until he was no longer a kitten, he was arbitrarily sent to live outside and virtually forgotten about. For the next 6 years of Bill's life, he was fed inconsistently & indifferently, no medical needs were ever attended to. He was obliged to live through snow and rainstorms with only a cardboard box and a plastic chair for shelter on a bad bad block full of abandoned kitties and lots of children who aren't nice to cats. I heard about him from a friend who had moved to the block and realized how he was suffering through the winter and found out this had been going on for years.They couldn't stand to see this poor guy continue to be so poorly treated. As a result of this abuse, when Bill came to us, he was egregiously undernourished,filthy, missing most of his teeth, and almost entirely deaf. Also, the poor guy was naturally distrusting of humans, withdrawn, and skiddish.
Thankfully, I found a wonderful foster home for hime where he has been for the past 3 months. In this little bit of time he has shown remarkable improvements. Initially, as he settled in, he was withdrawn but became calm and content to no longer have to worry about his next meal, other aggressive cats and humans and to have a cozy place to sleep, sheltered from the weather. During this period, he slept and relaxed a lot and - believe it or not - purred a lot. He would purr at the drop of a hat, each and every time he curled up, the second he curled up, so very appreciative and happy he is. As he adjusted more and grew accustomed to being pet and held regularly, he tentatively began to seek out affection independently. He actually began sleeping in the bed with his foster mom at the bottom of the bed once in a while, then, every night, and now he sleeps on the bed every night and up by her chest and head and will switch sides of the bed in the middle of the night if she turns around in order to be closer to her. Occasionally, he'll even put a paw on her arm or leg while sleeping to feel near. He also gets a little jealous of her laptop when she uses it in bed (often) and will nuzzle on it, walk back and forth on it, and curl up by it in between her and the laptop. Also, in spite of his sobering upbringing, he is gradually showing a desire to play and is particularly fond of string-like toys (something foster mom realized after having no success with mouse toys when she came home to the roll of toilet paper pulled down and shredded up as if a kitten had just had a blast with it).
In this short time, Bill has shown an incredible ability to adapt and begin to trust again and give and seek affection in spite of having spent most of his life horribly mistreated and neglected by his former home. He promises to show even further improvement in a permanent home and it would be rewarding experience to the person or persons who provided that home to help him grow and, simultaneously, witness the scars from his background heal. All Bill just needs a sympathetic home and time. He needs a guardian angel to adopt him, and effectively end his bad stroke of luck for good. And after everything he's been through, no one deserves it more than this little guy.
We think Bill is about 7 years old, but it is hard to tell because of his horrible lack of nutrition-he could be younger. Bill has always had luck in one thing, his looks. He is one heck of a gorgeous kitty. Stunning long hair and the most beautiful eyes I have ever seen. I can't even tell you how special they are as i have never seen anything like it. Bill will be grumpy at first in any new environment, but as he did with his foster mom, with the right, calm home he will bloom more and more. What a rewarding experience it is to see this kind of transformation.
If you would like to meet Poor Gorgeous Bill, please call Claire 212-708-9690 weekdays and 718-455-5711 weekends, eves; email: roclaire@earthlink.net


Other Pets at Urban Cat League
Why Adoption is a Great Option
Poor Gorgeous Bill, a New York Domestic Longhair cat was adopted! Here's how you can benefit by looking at adoption as an option to buying a Domestic Longhair for sale in New York, or seeking a Domestic Longhair cat from a breeder in New York.
Rescues and shelter volunteers in New York already know the personality and tendencies of their pets. This means they can match you with the right pet. That will makes it much easier transition to owning a pet for yourself and your new pet.
On average adoption fees are much less than you'd pay a New York breeder, or pet store. Plus most often rescue pets have already been to the veterinarian for a check-up, had a round of vaccinations, and are spayed or neutered. That is a lot of savings!
You will become a hero, and give a needy dog or cat a loving home. In fact, there are even Domestic Longhair breeders who help with Domestic Longhair rescue. One puppy or kitten adopted in New York paves the way for another one to be saved.