I found a new home!
Plenty of my friends are looking
for one too. Find a pet to adopt.
My name is Elliot!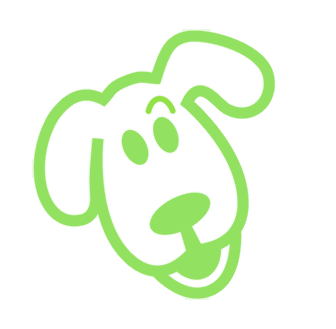 Facts about Elliot
Breed: Pekingese Mix
Color: White - With Tan, Yellow Or Fawn
Age: Adult
Size: Small 25 lbs (11 kg) or less
Sex: Male
ID#: CRR_931
Elliot's Info...
I am already neutered, up to date with shots, and good with dogs.
Elliot's Story...
My name is Elliot, come see me in Old Saybrook on May 18th and 19th from 11:00am to 4:00pm -- here is more information about me:
GENERAL BEHAVIOR AND IDEAL HOME: Elliot is friendly and loves people and great with other dogs.

GENERAL VETERINARY CARE:
Elliot has been:
~ spayed/neutered
~ microchipped
~ dewormed
~ heatworm-tested negative if dog is of age to be tested ( 6 months or older)
~ up to date on all age appropriate shots
~ treated with a flea preventative
ADOPTION FEES
Rescues participating in our events are not allowed to charge more than $385 an adoption fee and some adoption fees are much less - it depends on what the rescue chooses to charge - Dog Days does not take any portion of the adoption fees.
APPLICATION FORM:
http://godogdays.org/find-my-new-best-friend.htm (Copy and paste to browser.)
ADOPTION PROCESS - Before the Event
If you would like to begin the application process, please fill in the form at the link above and we will review your information, call your personal and well as vet references. PLEASE Fill in the application if you're interested in adoption, this will save you time at the event. We hope you will understand the careful scrutiny of potential adopters is not only for the safety and well-being of the dog but also for a positive experience for your household. Thank you for saving the life of a shelter dog through adoption; you are truly a hero.
-- A letter from your vet on their letterhead will also be very helpful if they won't be open for us to call as a reference.
-- If you are renting, please note you must have a written letter of permission from your landlord to own a dog on their property. Dog Days will be conducting interviews of prospective adopters.
-- If you have never owned a dog and therefore do not have a vet reference let us know right away and we'll try to do a home visit before the adoption weekend. First time adopters need a quick home visit to make sure they are ready to take a dog home for the first time.
ADOPTION PROCESS - During the Event Weekend
-- Plan on spending at least three to four hours going through the adoption process. We want you to be completely confident in your new pal so we will ask you to speak to a trainer, a veterinarian as well as interview with a member of our adoption team and the rescue.
-- As a policy, Dog Days will not hold dogs for potential adopters so it is important to come to the event by 11:00am Saturday morning if you have your heart set on a particular dog.
-- PLEASE NOTE THAT DOGS ARE GIVEN TO THE BEST HOME, NOT FIRST IN LINE.
Each dog and puppy has been seen by a Connecticut veterinarian who will also be on site to answer any questions you may have. We'll have professional groomers on site to give your new pal a bath before you take them home (no charge) and our adoption bags will give you information and samples for use at home.
EVENT TIMES AND LOCATION
Event times and location will be posted online at: http://www.godogdays.org/


Other Pets at Dog Days Adoption Events, Inc.
Why Adoption is a Great Option
Elliot, a Old Saybrook Pekingese dog was adopted! Here's how you can benefit by looking at adoption as an option to buying a Pekingese for sale in Old Saybrook, or seeking a Pekingese dog from a breeder in Old Saybrook.
Rescues and shelter volunteers in Old Saybrook already know the personality and tendencies of their pets. This means they can match you with the right pet. That will makes it much easier transition to owning a pet for yourself and your new pet.
On average adoption fees are much less than you'd pay a Old Saybrook breeder, or pet store. Plus most often rescue pets have already been to the veterinarian for a check-up, had a round of vaccinations, and are spayed or neutered. That is a lot of savings!
You will become a hero, and give a needy dog or cat a loving home. In fact, there are even Pekingese breeders who help with Pekingese rescue. One puppy or kitten adopted in Old Saybrook paves the way for another one to be saved.