Hertford County Animal Shelter
A 231 Mt Moriah Rd, Ahoskie, NC 27910 shelter helping to find loving homes for dogs, cats.
Contact
Phone
Email
Website
Pets at Hertford County Animal Shelter
Any
Baby
Puppy
Kitten
Young
Adult
Senior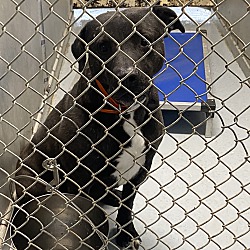 Act Quickly
Popeye
Male, Adult
Pit Bull Terrier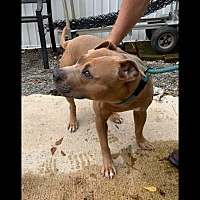 Act Quickly
Goob
Male, Young
American Pit Bull Terrier
1 - 2 of 2 Adoptable Pets at This Shelter
Areas Hertford County Animal Shelter Serves
Hertford County, North Carolina, Winton
Hertford County Animal Shelter's Adoption Process
1. Visit the Facility and Find a Pet
Come by and view our animals available for adoption. Bring your family and existing pets for a meet and greet as well!
2. Sign Adoption Contract
Sign a contract stating you will make an appointment for a spay or neuter within 30 days of adoption date. $25.00 adoption fee.
3. Take the Pet Home
Take your new pet home please remember to give a 2week decompression period time to relax, get to know it's new environment, humans, & rules
Our facility does charge a small adoption fee of $25.00 and you must sign a contract to set up and have your new pet spayed or neutered within 30 days of adoption.
About Hertford County Animal Shelter
We are a very small rural kill animal shelter located in Eastern North Carolina. We do our absolute very best to find these precious animals homes or rescues as soon as we can.
Come Meet Hertford County Animal Shelter's Pets
Hertford County Animal Shelter
231 Mt Moriah Rd
Ahoskie NC 27910
Mon-Fri : 9am-4pm
Closed : Sat-Sun
Hertford County Animal Shelter's Adopted Pets