Majesty Rottweiler Rescue Inc.
A P.O. Box 493, Darlington, MD 21034 rescue helping to find loving homes for dogs.
Contact
Phone
Email
Website
Pets at Majesty Rottweiler Rescue Inc.
Any
Baby
Puppy
Kitten
Young
Adult
Senior
1 - 2 of 2 Adoptable Pets at This Shelter
Areas Majesty Rottweiler Rescue Inc. Serves
MD, DE, Southeastern portions of PA & NJ
Majesty Rottweiler Rescue Inc.'s Adoption Process
1. Submit Application
2. Interview
3. Approve Application
A Home visit will be done, most times we will bring the Dog of your choice with us to see where and how he/she would be living.
Majesty Adoption Process and Policy

The application process begins with the Adoption Application, anyone wishing to adopt from Majesty must first fill out an Adoption Application Form.

Please fill out the application form completely, we cannot process incomplete applications and it will delay the process. A Veterinarian reference, three personal references and a Home/Visit are required. If you are in the process of changing Veterinarians, we will still require your former Veterinarians name and number along with the new one you have decided to use, this allows us to verify a history and habit of proper Veterinary care of your Pets.

Upon receipt, we will review your application, if it appears to be a good match for the Pet of interest, then we will contact you via e-mail or telephone. Once you have submitted your application, please allow us time to process it, this is a private rescue organization that is based out of a home. We do not get paid for what we do, we are all volunteers and do have regular jobs and Families, so please be patient.

If your application is favorable, we will contact you to schedule a time to come to your home to see where and how the Dog will live. We are not interested in how clean your home is, but mainly that the Dog will have a safe environment with a Family that will provide love and companionship. We do ask that all Family members or anyone living in the household be present at that time so we may meet with them and answer any questions.

Once all parties are in agreement that the adoption is to take place, we will then make arrangements with you to meet the Dog, either at your residence or at the current home of the chosen Dog. If you have other Animals in your home, we recommend them accompanying you on your visit with the Adoptee in order to ascertain the way they will interact with one another. Sometimes it may be possible for the member doing the Home/Visit to bring the Dog with them.

Once the Home/Visit is completed, the Adoption approved, and all parties are in agreement, we will contact you to schedule a time in which to finalize the Adoption, sign the Adoption contract, and bring the Dog to his or her new Home! We do ask for a $300. adoption fee at this time,the fee is not a "sale price" it is to help defer the price of Veterinarian care that has been paid in order to make this Dog ready for Adoption and allows us to help other homeless Rotties. Most times we have spend a great deal more than the required adoption fee, without this fee, we would not be allowed to continue to help other homeless Rottweilers in need.

All Majesty Rottweiler's are up to date on all shots, spayed or neutered, have been heartworm tested are on preventative and are micro-chipped. All Dogs have been temperament tested to assure to the best of our ability they are adoptable Dogs.

Thank you for working with Majesty Rottweiler Rescue Inc.

We are a 501c3 organization and all of your donations are tax deductible.
About Majesty Rottweiler Rescue Inc.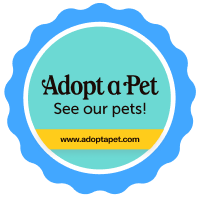 We are a 501c3 non profit organization We do rescue from within our homes, we have been very successful at matching many homeless Rotties with the wonderful Family's who have opened their hearts to these Beautiful and sometimes misunderstood Rottweilers.

When filling out applications, please keep in mind, that we are volunteers working from our homes, and will respond as quickly as possible. We thank you for your patience.

Majesty Rottweiler Rescue is dedicated to helping Rottweilers! It is our hope, to help educate the public about responsible dog "ownership" and help place homeless Rottweiler's with new loving families, who consider them as true members of their Family!! We are always happy to have new members with us who love and care for the Rottweiler as we do. If you are concerned about the welfare of this exceptional breed and wish to be part of a rescue then please join us in our efforts to help the most loyal, faithful and sometimes misunderstood breed...The Rottweiler!
Come Meet Majesty Rottweiler Rescue Inc.'s Pets
We do rescue from within our homes and do not have a Shelter where you may come to visit, once your application has met our standards of adoption, we will do a home visit to see where and how the Dog would be living if adopted by you, we will bring the Dog you are interested in adopting with us at that time.

We also do adoption events where you would be allowed to meet all our Dogs, we will post those times as they occur.

Another way you can help us save more homeless dogs is by choosing us when you shop;
Majesty Rottweiler Rescue Inc.'s Adopted Pets