North Utah Valley Animal Shelter
A 193 N. 2000 W., Lindon, UT 84042 shelter helping to find loving homes for dogs, cats, rabbits, small animals, birds, reptiles, amphibians, and/or fish.
Contact
Phone
Email
Website
Pets at North Utah Valley Animal Shelter
Any
Baby
Puppy
Kitten
Young
Adult
Senior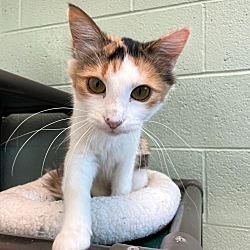 Act Quickly
Quimby (#1295)
Female, Adult
Domestic Mediumhair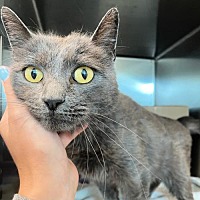 Act Quickly
Luann (#1264)
Female, Adult
Domestic Shorthair
1 - 2 of 2 Adoptable Pets at This Shelter
Areas North Utah Valley Animal Shelter Serves
The North Utah Valley Animal Shelter serves the following citys Alpine, American Fork, Cedar Hills, Eagle Mountain, Fairfield, Highland, Lehi, Lindon, Orem, Pleasant Grove, Saratoga Springs, Vineyard and Utah county.
North Utah Valley Animal Shelter's Adoption Process
1. Meet the Pet
If you are interested in one of our available pets, please call us at 801-785-3442 to schedule an appointment to meet the animal.
2. Pay Fee
After you meet the animal you are interested in and if you decide to go forward with adoption, we will fill out the adoption paperwork.
3. Take the Pet Home
After the paperwork and payment is taken care of, the animal is now yours and you get to take home your new best friend!
Adoption fees are as follows: Altered Dogs $50, Unaltered Dogs $145, Altered Cats $20, Unaltered Cats $60. Other animals (such as rabbits, birds, reptiles, etc.) have varying adoption fees. Please check our website for a specific animal's adoption fee.

Each adoption fee covers vaccinations given, rabies vaccination and tag, and a Utah County dog license for residents of Utah County (dogs only). For unaltered animals, we provide a spay/neuter voucher ($45 voucher for unaltered cats, $60 voucher for unaltered male dogs and $85 voucher for unaltered female dogs) as part of the adoption fee as well to help cover some of the cost of the procedure.
About North Utah Valley Animal Shelter
We are a non-profit orginization that works hard in reuniting pets with their owners and giving stray animals a second chance at life with new families.
Come Meet North Utah Valley Animal Shelter's Pets
Our address is 193 N 2000 W in Lindon, UT 84042. Due to Covid-19, our hours have changed. We are open by appointment only. Please call the shelter directly to check our appointment availability. We take appointments Monday-Friday from 10:00 AM until 11:30 AM and 1:00 PM until 2:30 PM. If you have additional questions about our hours or appointments, please visit our website or call the shelter.
Make a donation to North Utah Valley Animal Shelter to help homeless pets find homes