Polk County Animal Control
A 1215 Veal Street, Cedartown, GA 30125 shelter helping to find loving homes for dogs, cats, rabbits, small animals, reptiles, amphibians, and/or fish, farm-type animals.
Contact
Gail Posey
Phone
Email
Website
Pets at Polk County Animal Control
Any
Baby
Puppy
Kitten
Young
Adult
Senior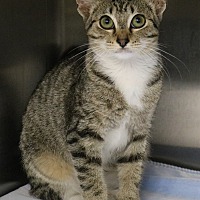 Act Quickly
50753836
Female, Kitten
Domestic Shorthair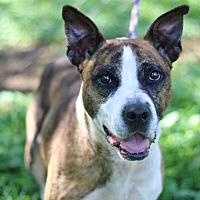 Act Quickly
50743506
Male, Adult
Boxer / Terrier (Unknown Type, Medium)
1 - 2 of 2 Adoptable Pets at This Shelter
Areas Polk County Animal Control Serves
We serve the entire Polk County, Georgia which includes the cities of Aragon, Rockmart and Cedartown.
Polk County Animal Control's Adoption Process
Our adoption fee is $40 for dogs and $10 for cats. Checks or Moneyorders Only accepted. Upon adoption, adopters are required to fill out a rabies and sterilization contract and will receive a Low Cost Spay/Neuter Voucher provided by the Cedartown Humane Society.
About Polk County Animal Control
We are the Animal Control Officers serving all of Polk County. Our Staff includes four ACOs: Director Jeff Crawford, Kennel Tech/Alternate Officer Raul Segura, ACO J.J. Johnson, ACO John Byers and ACO Vicki Wilkerson and ACO Scott Heasley. Pet Publicist Gail Posey of Posey Shelter Pets. Our goal is to find homes for the animals we take in, educate the public on spay/neuter control, and fight animal abuse and neglect.
Come Meet Polk County Animal Control's Pets
Our adoption hours are Monday Tuesday and Friday from 10AM til 4:30PM. Wednesday from 10AM til 5:30PM, Thursday Noon til 4:30PM. We are closed on Saturday and Sunday. Come by and check out our adoptable pets.
Polk County Animal Control's Adopted Pets