Country Critters Farm and Sanctuary
A 14548 Fiscus Cemetery road, Coal City, IN 47427 rescue helping to find loving homes for dogs, cats, rabbits, small animals, birds, horses, reptiles, amphibians, and/or fish, farm-type animals.
Contact
Phone
Email
Website
Pets at Country Critters Farm and Sanctuary
Any
Baby
Puppy
Kitten
Young
Adult
Senior
This rescue hasn't posted any pets that match these criteria.
Areas Country Critters Farm and Sanctuary Serves
We serve all states and all counties.
Country Critters Farm and Sanctuary's Adoption Process
1. Submit Application
2. Approve Application
3. Meet the Pet
4. Pay Fee
5. Take the Pet Home
Our rescue is here to help the little ones that can not help themselves. There are alot of homeless animals out there just waiting for a second chance in having a forever home. So please help me help them find one. The Country critters farm and sanctuary here on behalf of the animals and nothing more. All animals have rights and one of them is to have a good safe home. We are also here to prevent the over population of these animals. Dog adoptions are $100.00 and up. Puppies available for adoption will have been given their first shots and first worming. The fee's are for price changing of dog/puppy food and other things they need.
About Country Critters Farm and Sanctuary
Who We Are: The Country critters farm and sanctuary PRIVATE NO KILL volunteer based rescue. We receive animals from SHELTERS and the PUBLIC on a CASE-TO-CASE BASIS. Currently we are working with SMALL breed dogs and puppies until we can raise funds to build a facility large enough to house larger animals. Adopting a friend: If you are interested in one of our Little Ones, please send us an e-mail about the pet you would like to adopt. We will send you an application and follow up with a telephone interview. Once you have been approved, we can then set up a time to visit with the pet. Please remember we are all VOLUNTEERS and we have full time jobs. There a NO paid employee's of the Country critters farm and sanctuary every dollar of adoption fee's goes directly into rescuing and vet care for another animal in addition to the cost of spaying and/or neutering of the animal. We are recognized by the State of Indiana as a non profit corporation and we are in the process of applying for 501 (c)(3) status Approved. NOT OPEN TO THE PUBLIC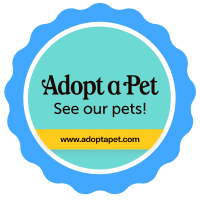 Come Meet Country Critters Farm and Sanctuary's Pets
COME VISIT US! Our adoptable pet's are shown by appointment only. Once your application is approved, we will schedule an appointment with you. Please remember...WE WILL NOT SHIP OUR PETS. You must be willing to travel to us to meet your new family member. Thank you for adopting.
Country Critters Farm and Sanctuary's Adopted Pets