Warren County Animal Ark
A 142 Rafters Lane, Warrenton, NC 27589 shelter helping to find loving homes for dogs, cats.
Contact
Phone
Email
Website
Pets at Warren County Animal Ark
Any
Baby
Puppy
Kitten
Young
Adult
Senior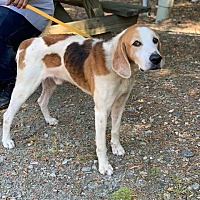 Act Quickly
SAMMY
Male, Adult
Hound (Unknown Type)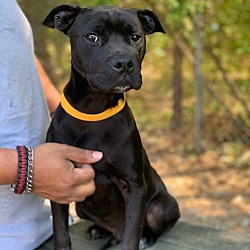 Act Quickly
ALEX
Male, Young
Mixed Breed (Medium)
1 - 2 of 2 Adoptable Pets at This Shelter
Areas Warren County Animal Ark Serves
We serve Warren County, NC.
Warren County Animal Ark's Adoption Process
We have a one page adoption contract, in which the adopter agrees to have the animal spayed/neutered within 2 months of the adoption. Our fees for adoption are $60 for dog/puppies and $50 for cats/kittens. All pets are micro-chipped before adoption.
About Warren County Animal Ark
The Ark is a small, open admission animal shelter located in rural Warren County NC, a county with a sparse human and financial resources. Owned and operated by local government and regulated by the NC Animal Welfare Act.
Come Meet Warren County Animal Ark's Pets
Shelter Hours
Monday - Friday
11 a.m. - 4 p.m.