Lancaster Animal Shelter
A 690 E. Main, Lancaster, TX 75146 shelter helping to find loving homes for dogs, cats, rabbits, small animals.
Contact
Katherine Hail
Phone
Email
Website
Pets at Lancaster Animal Shelter
Any
Baby
Puppy
Kitten
Young
Adult
Senior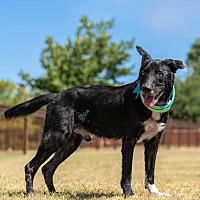 Act Quickly
Joey
Male, Young
Shepherd (Unknown Type)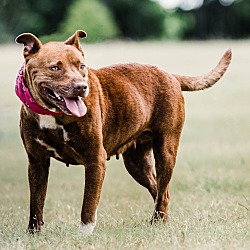 Act Quickly
Faith
Female, Young
Labrador Retriever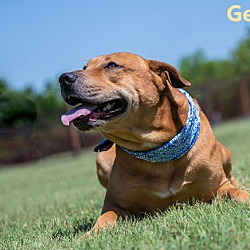 Act Quickly
George
Male, Young
Labrador Retriever
1 - 3 of 3 Adoptable Pets at This Shelter
Areas Lancaster Animal Shelter Serves
Lancaster Animal Shelter in Lancaster Texas
Lancaster Animal Shelter's Adoption Process
1. Visit the Facility and Find a Pet
2. Meet the Pet
Meet and greet with your family and current pets.
3. Interview
4. Submit Application
5. Sign Adoption Contract
6. Approve Application
7. Sign Adoption Contract
The adoption fees for small dogs and cats is $15.
For large dogs it is $25.

Microchip ($25)

*You must bring a receipt or proof from your vet that you have pre-paid for the rabies shot.
About Lancaster Animal Shelter
We are a small, rural shelter in Lancaster, TX We are trying to make the public aware of the animals available at the shelter.

We work along side several organizations and rescues to save our Furbabies

You can find us on FB through a Volunteer ran page:
Furbabies of Lancaster Texas
Come Meet Lancaster Animal Shelter's Pets
Our location is: 690 E. Main St.
Lancaster, TX 75146

Hours of Operation
Monday 8:00a - 5:00p (closed for lunch 12p-1p)
Tuesday 8:00a - 5:00p (closed for lunch 12p.1p)
Wednesday 8:00a - 5:00p (closed for lunch 12p-1p) Thursday 8:00a - 5:00p (closed for lunch 12p-1p)
Friday 8:00a - 5:00p (closed for lunch 12p-1p)
Saturday By Appointment from 10:00-12:00
Sunday Closed
Lancaster Animal Shelter's Adopted Pets
Make a donation to Lancaster Animal Shelter to help homeless pets find homes
Paypal - furbabiesoflancastertx@gmail.com