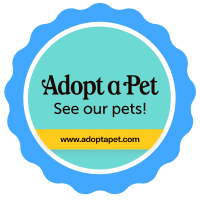 Bertie County Humane Society (Roanoke Chowan Humane Society) is a 501c3 Non-Profit Organization that consists of volunteers working out of our county kill shelter.
Our mission is to protect and shelter the stray, orphaned, abandoned, & unwanted animals of Bertie County, NC. We strive to place them into loving, furever homes. We also work closely with rescues and deeply value and appreciate these relationships.

Bertie County, NC is located in very rural, Northeastern NC. Our county shelter is open admission; however it is small, and does not currently have public visiting hours. To visit a dog or cat for adoption, please contact us and we will happily meet you at the shelter for a meet-and-greet with your potential new family member. Our intake & adoptions vary day to day, so it is very possible we may have dogs &/or cats available for adoption that are not yet featured here.
We receive no government funding, and rely solely on donations and contributions. It is with the support of the public's generosity that allow us to find loving, forever homes or to obtain rescue for our county shelter residents. All donations are tax-deductible & greatly appreciated.
We are always looking for animal lovers to share their time and talent as dedicated volunteers. The opportunities range from helping to socialize/play with the animals for adoption at the shelter to helping transport shelter residents to the vet or rescue. If you are interested in volunteering, please do not hesitate to contact us at 252-325-3647. We look forward to hearing from you.