Adopt a Flat-Coated Retriever near you in Yuma, Arizona
We don't see any Flat-Coated Retrievers available for adoption right now, but new adoptable pets are added every day. Try a different search below!
Or, how about these Flat-Coated Retrievers in cities near Yuma, Arizona
These Flat-Coated Retrievers are available for adoption close to Yuma, Arizona.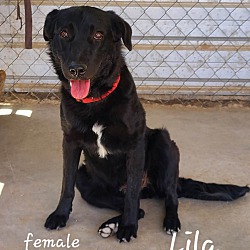 Lila
Flat-Coated Retriever
Size
(when grown) Med. 26-60 lbs (12-27 kg)
Details
Good with dogs
,
Spayed or Neutered
,
Story
Lila is an absolute sweetheart. She is very friendly, most very calm, not a barker and loves cuddles. Lila is also very friendly with other dogs.
Use the search tool below to browse adoptable Flat-Coated Retriever puppies and adults Flat-Coated Retriever in Yuma, Arizona.
There are animal shelters and rescues that focus specifically on finding great homes for Flat-Coated Retriever puppies in Yuma, Arizona. Browse these Flat-Coated Retriever rescues and shelters below.
We've got all the info you need on adopting and caring for a Flat-Coated Retriever puppy. Check out the links below for everything you ever wanted to know about Flat-Coated Retriever puppies and adults.