Adopt an American Bobtail near you in Lockport, Illinois
We don't see any American Bobtails available for adoption right now, but new adoptable pets are added every day. Try a different search below!
Or, how about these American Bobtails in cities near Lockport, Illinois
These American Bobtails are available for adoption close to Lockport, Illinois.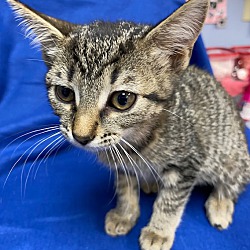 Size
(when grown) -
Details
Good with kids
,
Good with dogs
,
Good with cats
,
Spayed or Neutered
,
Story
Meow, my name is Cello . I'm a sweet, active bobtail kitten (my brother and sister are also musical instruments but we are not bonded) but I think I'm the cutest kitty ever. I would love to spend my nine lives with you. Please adopt me. Our kitty adoption fee is $250. This includes the kitties shots/negative feline leukemia & FIV aids test and vaccine/spay or neuter/worming and flea and tick protections AS WELL AS TRANSPORT to your area! If you would like to apply for this kitty please click here to access our application! www.saveakittyathens.com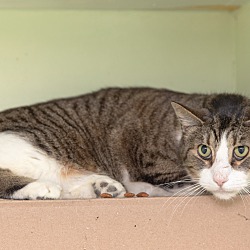 Size
(when grown) -
Details
Story
For more info please call or text 773-540-1870.
Use the search tool below to browse adoptable American Bobtail kittens and adults American Bobtail in Lockport, Illinois.
There are animal shelters and rescues that focus specifically on finding great homes for American Bobtail kittens in Lockport, Illinois. Browse these American Bobtail rescues and shelters below.
We've got all the info you need on adopting and caring for an American Bobtail kitten. Check out the links below for everything you ever wanted to know about American Bobtail kittens and adults.