Hazel Park Animal Control Shelter
A 24211 Couzens, Hazel Park, MI 48030 shelter helping to find loving homes for dogs, cats.
Contact
Phone
Email
Website
Pets at Hazel Park Animal Control Shelter
Any
Baby
Puppy
Kitten
Young
Adult
Senior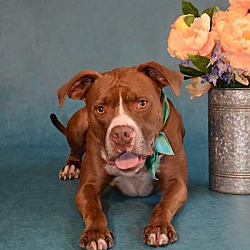 Act Quickly
Bruno
Male, Young
Boxer / American Pit Bull Terrier
1 - 1 of 1 Adoptable Pets at This Shelter
Areas Hazel Park Animal Control Shelter Serves
Hazel Park and MetroDetroit
Hazel Park Animal Control Shelter's Adoption Process
Please download and fill out the application located at goo.gl/UVqAq5 then either make an appointment to come in or picture message your completed application to 248 660 9550.
About Hazel Park Animal Control Shelter
We are a small shelter, and work with nonprofit rescue groups to find the right homes for the animals at the shelter, so we do not charge any pull fees. Our shelter is small and has a limited number of cages, so we are in need of foster homes to help us continue to be a No-Kill facility. Without rescues, we would not be able to place nearly as many animals into wonderful homes as we are currently able to. We also need volunteers to help at the shelter to cuddle and care for the cats and to walk and cuddle the dogs, even a couple of hours a week helps.
Come Meet Hazel Park Animal Control Shelter's Pets
Hours of Operation are MON-THUR 8am to 9am all other times must be made by appointment at 248 546 4096
Hazel Park Animal Control Shelter's Adopted Pets