Adopt a Bullmastiff near you in Owasso, Oklahoma
We don't see any Bullmastiffs available for adoption right now, but new adoptable pets are added every day. Try a different search below!
Or, how about these Bullmastiffs in cities near Owasso, Oklahoma
These Bullmastiffs are available for adoption close to Owasso, Oklahoma.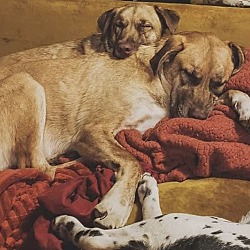 Rhett
Bullmastiff Husky
Male,

5 yrs 1 mo
,
Bonded Pair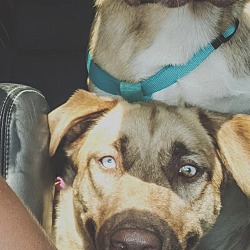 Hadlee
Bullmastiff Husky
Female,

5 yrs 1 mo
,
Bonded Pair
Use the search tool below to browse adoptable Bullmastiff puppies and adults Bullmastiff in Owasso, Oklahoma.
There are animal shelters and rescues that focus specifically on finding great homes for Bullmastiff puppies in Owasso, Oklahoma. Browse these Bullmastiff rescues and shelters below.
We've got all the info you need on adopting and caring for a Bullmastiff puppy. Check out the links below for everything you ever wanted to know about Bullmastiff puppies and adults.