Adopt a Calico near you in McComb, Mississippi
We don't see any Calicos available for adoption right now, but new adoptable pets are added every day. Try a different search below!
Or, how about these Calicos in cities near McComb, Mississippi
These Calicos are available for adoption close to McComb, Mississippi.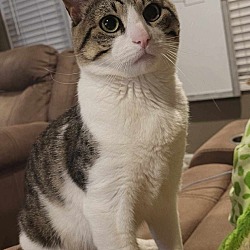 Size
(when grown) -
Details
-
Story
He is 2 years old and has been a house cat his whole life. Will come with litter box and cat tree. Just trying to find him a loving home.
Use the search tool below to browse adoptable Calico kittens and adults Calico in McComb, Mississippi.