Adopt a Burmese near you in Frederick, Maryland
We don't see any Burmeses available for adoption right now, but new adoptable pets are added every day. Try a different search below!
Or, how about these Burmeses in cities near Frederick, Maryland
These Burmeses are available for adoption close to Frederick, Maryland.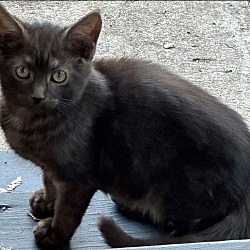 Size
(when grown) -
Details
Story
Hello, I found Dusty in my backyard a few months ago. Trying to find him a loving home. He's kind of shy but do like to play and chase leaves around the yard. He has a very healthy appetite. I hope to find him a new home before the winter sets in. Thanks
Use the search tool below to browse adoptable Burmese kittens and adults Burmese in Frederick, Maryland.