Adopt a Domestic Mediumhair near you in Douglas, Georgia
We don't see any Domestic Mediumhairs available for adoption right now, but new adoptable pets are added every day. Try a different search below!
Or, how about these Domestic Mediumhairs in cities near Douglas, Georgia
These Domestic Mediumhairs are available for adoption close to Douglas, Georgia.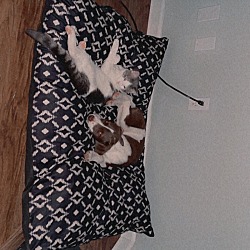 Kitty
Domestic Mediumhair
Size
(when grown) -
Details
-
Story
-
Use the search tool below to browse adoptable Domestic Mediumhair kittens and adults Domestic Mediumhair in Douglas, Georgia.