Adopt a Husky near you in Lancaster, Kentucky
We don't see any Huskies available for adoption right now, but new adoptable pets are added every day. Try a different search below!
Or, how about these Huskies in cities near Lancaster, Kentucky
These Huskies are available for adoption close to Lancaster, Kentucky.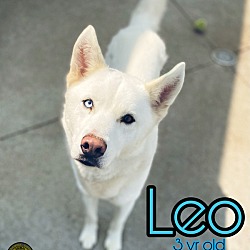 Size
(when grown) -
Details
Not good with kids
,
Spayed or Neutered
,
Story
Please don't judge my shy personality in my kennel! I'm a cool guy who would make a great companion to most anyone. I like to go on walks and I am hoping to have a home of my very own. Could you be the one to give me a new home? Primary Color: White Weight: 49 Age: 3yrs 4mths 1wks
Size
(when grown) -
Details
Story
Primary Color: Black Secondary Color: White Age: 1yrs 0mths 0wks
Use the search tool below to browse adoptable Husky puppies and adults Husky in Lancaster, Kentucky.
There are animal shelters and rescues that focus specifically on finding great homes for Husky puppies in Lancaster, Kentucky. Browse these Husky rescues and shelters below.
We've got all the info you need on adopting and caring for a Husky puppy. Check out the links below for everything you ever wanted to know about Husky puppies and adults.