Adopt a Scottish Fold near you in Florida
Below are our newest added Scottish Folds available for adoption in Florida. To see more adoptable Scottish Folds in Florida, use the search tool below to enter specific criteria!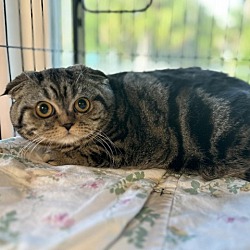 Mrs. Cupcake
Scottish Fold
Size
(when grown) -
Details
-
Story
-
Use the search tool below to browse adoptable Scottish Fold kittens and adults Scottish Fold in Florida.