Adopt an Australian Kelpie near you in Mission, Kansas
We don't see any Australian Kelpies available for adoption right now, but new adoptable pets are added every day. Try a different search below!
Or, how about these Australian Kelpies in cities near Mission, Kansas
These Australian Kelpies are available for adoption close to Mission, Kansas.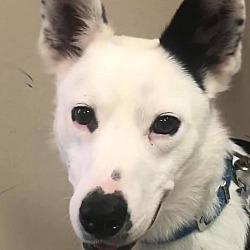 Maverick
Australian Kelpie
Size
(when grown) Med. 26-60 lbs (12-27 kg)
Details
-
Story
COURTESY LISTING - Maverick is sweet boy that likes car rides. He is a lap dog that is house trained. One of his favorite treats is peanut butter. He is really smart and knows sit and Kennel commands. He is neutered and current on vaccinations
Use the search tool below to browse adoptable Australian Kelpie puppies and adults Australian Kelpie in Mission, Kansas.
There are animal shelters and rescues that focus specifically on finding great homes for Australian Kelpie puppies in Mission, Kansas. Browse these Australian Kelpie rescues and shelters below.
We've got all the info you need on adopting and caring for an Australian Kelpie puppy. Check out the links below for everything you ever wanted to know about Australian Kelpie puppies and adults.