Adopt a Calico near you in Ravenna, Ohio
We don't see any Calicos available for adoption right now, but new adoptable pets are added every day. Try a different search below!
Or, how about these Calicos in cities near Ravenna, Ohio
These Calicos are available for adoption close to Ravenna, Ohio.
These pups are in Ravenna, Ohio too!
Below are our newest added Calicos available for adoption in Ravenna, Ohio. To see more adoptable Calicos in Ravenna, Ohio, use the search tool below to enter specific criteria!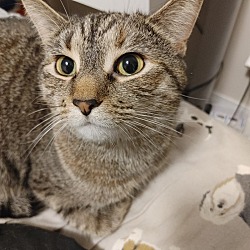 Size
(when grown) -
Details
Story
(AGGRESSIVE WITH OTHER FEMALE CATS) Juno is a year or so old. I've had her since she was a baby. I got two other cats with Juno and she fights constantly. She will be good in a home with male cats or dogs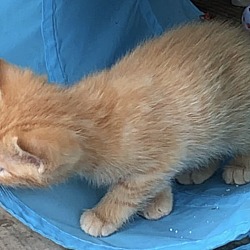 Brozie & Little Jack
Domestic Shorthair
Size
(when grown) -
Details
-
Story
These kittens were born on our porch on April 12. We have been taking care of them and their mom since then. The kittens will be neutered as soon as they are old enough. We would really like to find a home that will adopt them together. We are not asking for an adoption fee, but you will need to come to Ravenna to pick them up.
Use the search tool below to browse adoptable Calico kittens and adults Calico in Ravenna, Ohio.
There are animal shelters and rescues that focus specifically on finding great homes for Calico kittens in Ravenna, Ohio. Browse these Calico rescues and shelters below.
We've got all the info you need on adopting and caring for a Calico kitten. Check out the links below for everything you ever wanted to know about Calico kittens and adults.