Adopt a Mastiff near you in Spring Lake, North Carolina
We don't see any Mastiffs available for adoption right now, but new adoptable pets are added every day. Try a different search below!
Or, how about these Mastiffs in cities near Spring Lake, North Carolina
These Mastiffs are available for adoption close to Spring Lake, North Carolina.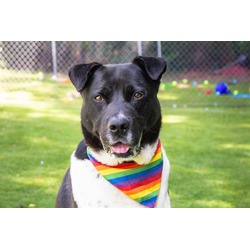 Size
(when grown) -
Details
Story
Woof, woof! Buddha coming through!I like: Hotdogs and peanut butter, yum yum.I dislike: When new people try to pet me on my neck. Please go slow and give me some time to feel comfortable. I want: To have help continuing the training I`ve been working so hard on! I`m so excited to show you what I know!I need: Someone who is willing to put in the time to build a relationship with me. I`m a very good boy, but strangers can make me feel a little nervous. I am full grown at ~66 lbs. How did I get here? Transferred from Wilson County Humane Society where I was brought in as a stray. ~My adoption fee is $95.00.~
Use the search tool below to browse adoptable Mastiff puppies and adults Mastiff in Spring Lake, North Carolina.
There are animal shelters and rescues that focus specifically on finding great homes for Mastiff puppies in Spring Lake, North Carolina. Browse these Mastiff rescues and shelters below.
We've got all the info you need on adopting and caring for a Mastiff puppy. Check out the links below for everything you ever wanted to know about Mastiff puppies and adults.