Adopt a Pomeranian near you in Snellville, Georgia
We don't see any Pomeranians available for adoption right now, but new adoptable pets are added every day. Try a different search below!
Or, how about these Pomeranians in cities near Snellville, Georgia
These Pomeranians are available for adoption close to Snellville, Georgia.
These pups are in Snellville, Georgia too!
Below are our newest added Pomeranians available for adoption in Snellville, Georgia. To see more adoptable Pomeranians in Snellville, Georgia, use the search tool below to enter specific criteria!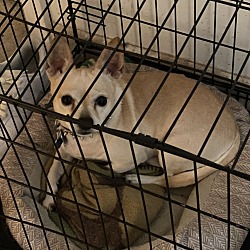 Size
(when grown) Small 25 lbs (11 kg) or less
Details
-
Story
Chip was born in 2019 I've been working longer than normal and when he gets out he will stop and pee on anything in route to the back door. I've tried everything but nothing is helping. I'm at my wits end please help.
Use the search tool below to browse adoptable Pomeranian puppies and adults Pomeranian in Snellville, Georgia.
There are animal shelters and rescues that focus specifically on finding great homes for Pomeranian puppies in Snellville, Georgia. Browse these Pomeranian rescues and shelters below.
We've got all the info you need on adopting and caring for a Pomeranian puppy. Check out the links below for everything you ever wanted to know about Pomeranian puppies and adults.