Adopt a Calico near you in New Albany, Ohio
We don't see any Calicos available for adoption right now, but new adoptable pets are added every day. Try a different search below!
Or, how about these Calicos in cities near New Albany, Ohio
These Calicos are available for adoption close to New Albany, Ohio.
These pups are in New Albany, Ohio too!
Below are our newest added Calicos available for adoption in New Albany, Ohio. To see more adoptable Calicos in New Albany, Ohio, use the search tool below to enter specific criteria!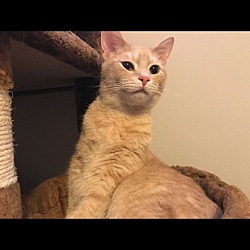 Size
(when grown) -
Details
Story
Thor loves to run around and play. He loves to play around with my dogs. He is a curious cat. If there is something new he wants to know what it is. If there is a box he is in it. If the box is not open he will find a way to open the box. He has a brother (Nemo) and sister (Tinkerbell). if the adopter would like all three that would be ideal but also willing to find them homes individually. If you are interested please let me know and I can send you pictures of the others. Thor is a orange copper color, Tinkerbell is white with a little orange on her tail, Nemo is orange.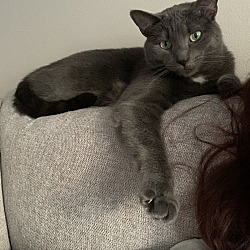 Rocket
Domestic Shorthair
Size
(when grown) -
Details
Story
Rocket is a three and a half year old domestic short hair. I got Rocket from a situation in which he had to fight for his life at only 5 weeks old. He came home with me and has been an "apartment cat" for his life. After introducing another animal into the home I realized that Rocket would do much better in an environment where he has plenty of room to run and express his instincts. Ideally, I'd like to see him go to someone with a barn where he could be an outdoor cat with plenty of shelter and resources or a larger home where he is the only animal. He is up to date on his shots and has no known medically issues. He is neutered. He has his claws.
Use the search tool below to browse adoptable Calico kittens and adults Calico in New Albany, Ohio.
There are animal shelters and rescues that focus specifically on finding great homes for Calico kittens in New Albany, Ohio. Browse these Calico rescues and shelters below.
We've got all the info you need on adopting and caring for a Calico kitten. Check out the links below for everything you ever wanted to know about Calico kittens and adults.