Adopt a Rottweiler near you in Tomball, Texas
We don't see any Rottweilers available for adoption right now, but new adoptable pets are added every day. Try a different search below!
Or, how about these Rottweilers in cities near Tomball, Texas
These Rottweilers are available for adoption close to Tomball, Texas.
These pups are in Tomball, Texas too!
Below are our newest added Rottweilers available for adoption in Tomball, Texas. To see more adoptable Rottweilers in Tomball, Texas, use the search tool below to enter specific criteria!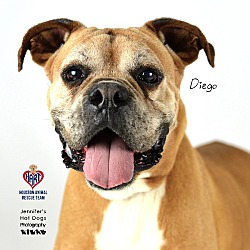 Size
(when grown) Large 61-100 lbs (28-45 kg)
Details
Story
King and Diego were owner surrender at the county shelter. They are smart and well mannered dogs. They know how to sit when their food is served and are always looking to make people happy. They have been together their whole life and need to be just the two of them in their future home as Diego is not dog friendly. They are potty and leash trained and absolutely love people. King is always up for swim time!To meet me, please fill out an adoption application on https://www.hartrescue.com/adoption-process
Use the search tool below to browse adoptable Rottweiler puppies and adult Rottweiler in Tomball, Texas.
There are animal shelters and rescues that focus specifically on finding great homes for Rottweiler puppies in Tomball, Texas. Browse these Rottweiler rescues and shelters below.
We've got all the info you need on adopting and caring for a Rottweiler puppy. Check out the links below for everything you ever wanted to know about Rottweiler puppies and adults.